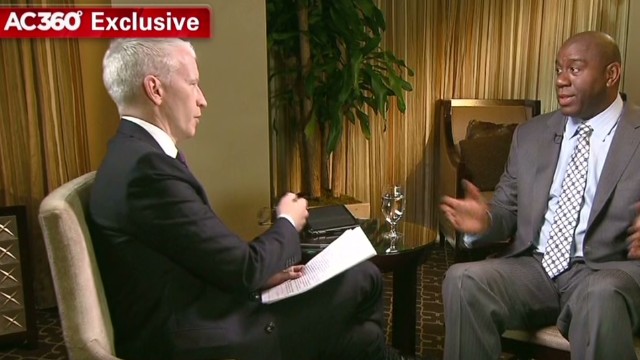 Anderson Cooper
May 14th, 2014
Magic Johnson Responds to Donald Sterling's Comments on Anderson Cooper 360
A day after Los Angeles Clippers owner Donald Sterling appeared on Anderson Cooper 360 slamming Magic Johnson, the NBA legend, Johnson said Tuesday that he feels sorry for the 80-year-old billionaire.
"It's sad. It really is. I'm going to pray for this … man," Johnson told CNN's Anderson Cooper in an exclusive interview.
 The entrepreneur, philanthropist and NBA Hall of Fame point guard sat down with Anderson Cooper in Los Angeles. Johnson had advice for Donald Sterling: Sell the team, take the money and enjoy the rest of your life.
Watch Full Magic Johnson Exclusive Interview