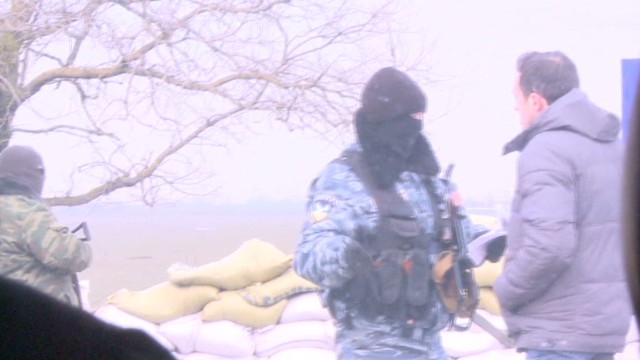 Ukraine
March 10th, 2014
Anna Coren reports on new borders, fears in Crimean peninsula
In a CNN exclusive, Anna Coren (@amcoren) has a tense encounter with armed Russian forces at a checkpoint on a highway that links Ukraine with Crimea. After CNN's camera is taken and shut off, one local soldier in charge agrees to speak on camera about their operation.
"We're defending our people. This is not about Russia, but protecting our homeland."
Coren also spoke to local residents about the military buildup on their doorstep.
"I'm frightened about the future. We don't want a war – we just want to work, live peacefully and feed our families."
For more on the crisis in Ukraine, visit http://www.cnn.com/ukraine.