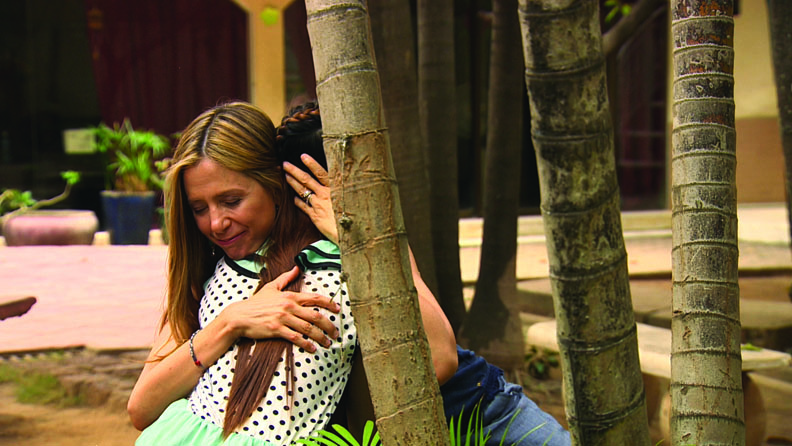 CNN Freedom Project
February 6th, 2014
CNN to air Mira Sorvino-led Freedom Project special on sex trafficking in Cambodia
'Every Day in Cambodia: A CNN Freedom Project Documentary' premieres on CNN/US Sunday at 7pET
'Every Day In Cambodia' is a powerful CNN Freedom Project documentary which follows Academy Award-winning actress and United Nations Office on Drugs and Crime (UNODC) Goodwill Ambassador to Combat Human Trafficking Mira Sorvino on a disturbing yet ultimately hopeful journey to Cambodia, where she shines a light on modern-day slavery.
Far from the bright lights of Hollywood, Sorvino speaks to survivors and urges governments to prosecute traffickers, demanding to know why the Cambodian government is still allowing this outrage to happen. Three mothers also reveal why they allow their young daughters to be so cruelly exploited.
"The brave Cambodian girl survivors who shared their stories broke my heart," she said. "But their incredible spirits inspire me to continue fighting this atrocious scourge until all the victims can be brought to safety and their traffickers to justice."
Sorvino teams up with American activist and founder of Agape International Missions (AIM) Don Brewster, who has dedicated his life to rescuing and rehabilitating young girls from sex trafficking in Cambodia. These young victims are sold to pedophiles who pay hundreds of dollars to have sex with pre-pubescent virgins. To many of these young girls, Brewster is their hero.
The hour-long film also looks at how AIM's work in Cambodia is supported by other organizations like 3Strands, which provides sustainable work for rescued victims of human trafficking.
"This is one of the most remarkable and difficult documentaries CNN has produced through the Freedom Project," said Tony Maddox, Executive Vice President and Managing Director for CNN International. "This is tenacious and fearless journalism, and we are immensely proud to be able to highlight this crucial story and help act as a champion for change."
About The CNN Freedom Project
The CNN Freedom Project produces original reports, articles, and documentaries on human trafficking in all of its forms – from debt bondage in India to sex trafficking rings in Southern California and African slaves in the Sinai desert.  Many notable figures in the fight against human trafficking have partnered with the CNN Freedom Project since its March 2011 launch including Nick Cannon, Common, Emmanuel Jal, Anil Kapoor, Demi Moore, and Mira Sorvino. In addition, the production team curates digital resources with information on global advocacy groups working against human slavery.  Users of www.cnn.com/freedom can find details on how to support or volunteer with anti-slavery organizations, watch CNN Freedom Project videos, and read in-depth articles and behind-the-scenes reporters' notebook stories from the journalists reporting for CNN Freedom Project investigations. Lisa Cohen and Leif Coorlim produce for the CNN Freedom Project, which is overseen by Parisa Khosravi, senior vice president of global relations for CNN Worldwide.  
About Agape International Missions
Agape International Missions is an organization dedicated to fight trafficking, restore victims and transform communities. For more information, visit http://agapewebsite.org.
About 3Strands
The mission of 3Strands is to mobilize a worldwide community of individuals and organizations to positively change lives by investing in sustainable initiatives that fight sex trafficking. For more information, visit www.3strandsglobal.com.
– Ends –
Go here for more stories and videos from 'Every Day in Cambodia.'