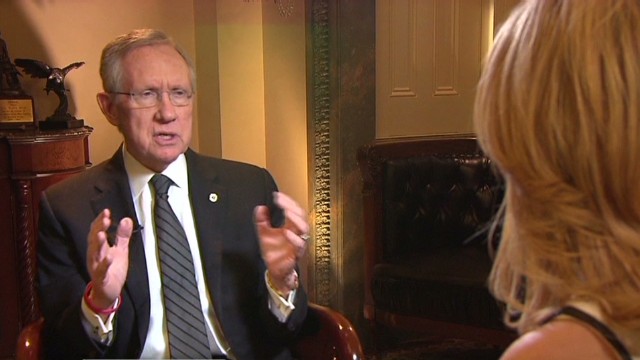 CNN
January 28th, 2014
Sen. Reid to CNN's Dana Bash: "Barack Obama is personally a very popular guy. And people love this man. They love his family."
Today CNN chief congressional correspondent Dana Bash sat down with Senate Majority Leader Harry Reid for an exclusive state of the union interview. The below highlight aired in the 1pm ET hour and more of Bash's interview will air in the 7pm ET hour of #CNNSOTU special coverage.
Please Credit – CNN Chief Congressional Correspondent Dana Bash
Highlight from Interview
THIS IS A RUSH TRANSCRIPT. THIS COPY MAY NOT BE IN ITS FINAL FORM AND MAY BE UPDATED.
REID:  Anytime the President of the United States appears supporting a candidate, it helps.
Ugh, you know, Ronald Reagan hurt me by coming to the state all the time.  Barack Obama is personally a very popular guy. And people love this man.  They love his family.  Of course, with what the Republicans have been doing, trying to denigrate him with what's happened with the rollout of ObamaCare, but things, even this week, his numbers are going up again.
BASH:  So you would encourage some of your most vulnerable Senate Democratic candidates to invite President Obama to appear with them?
REID:  Yes.  And they will.
###
More info on #CNNSOTU coverage: http://cnnpressroom.blogs.cnn.com/2014/01/24/cnn-to-provide-comprehensive-coverage-of-the-state-of-the-union-address-and-the-gop-response
PHOTO: pic.twitter.com/mGBr00ZaRK