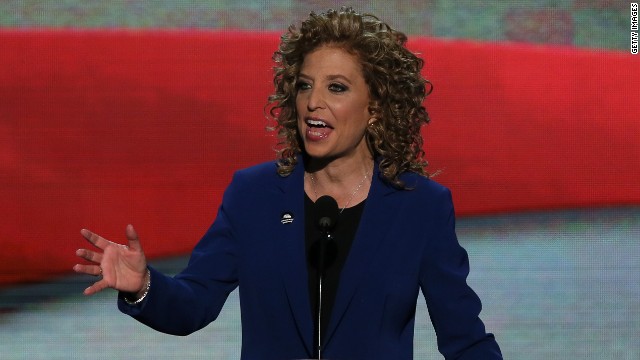 New Day
November 14th, 2013
DNC Chair: "Democrats will not revolt tomorrow" against Obamacare
Rep. Debbie Wasserman Schultz (D-FL) denied that Democrats are going to revolt against President Obama tomorrow by voting for a bill by Rep. Fred Upton (R-MI). Republicans are proposing the legislation as a remedy to allow people to keep their insurance plan if they were dropped as a result of Obamacare minimum standards. As the DNC Chair, Wasserman Schultz reiterated that she will push Democrats to campaign on the advantages of the Affordable Care Act, as evidenced by Governor Terry McAuliffe's win in Virginia.
"Let me just correct the record. One: the vote tomorrow on the [Rep. Fred] Upton bill in the House of Representatives would go much further than simply allowing people to keep their plan if they like it," Wasserman Schultz said. "What it would do is actually allow new policies to be sold that would allow insurance companies to drop people or deny them coverage for pre-existing conditions, allow insurance companies to charge women double just for being women, allow the annual caps to be… re-added again, where the Obamacare legislation prohibits it. So it would set up two completely different tracks and further undermine the implementation of the Affordable Care Act. Democrats will not revolt tomorrow."
She added, "Tomorrow when that legislation comes on the floor, I'm confident the Democrats are going to stand, as we have, in unity to continue to support fully implementing the Affordable Care Act. We do all believe that we should make sure that folks who like their plan can keep it. I know I'm confident that President Obama and his administration is working diligently to come up with a fix for that problem…."
"New Day" airs weekday mornings from 6-9 a.m. ET on CNN.
@NewDay
http://www.facebook.com/NewDayCNN
http://www.cnn.com/NewDay