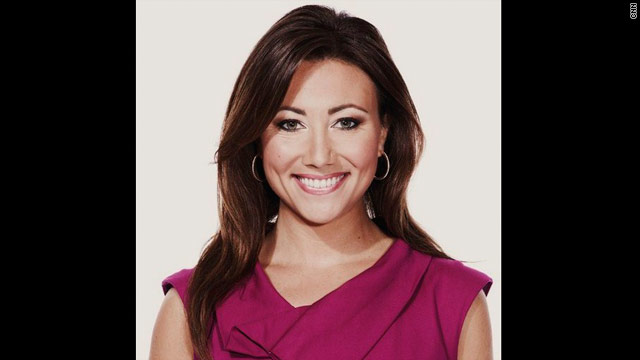 World Sport
November 13th, 2013
Lara Baldesarra Joins CNN
CNN announced today that Lara Baldesarra is joining the network's sports unit in Atlanta. Starting in December, she will anchor World Sport, the flagship sports news program on CNN International, and contribute to sports-related event coverage across all CNN platforms.
"We're thrilled with Lara's addition to CNN's global sports operation," said Bill Galvin, senior vice president of sports programming and development for CNN. "Her expertise as a leading voice in the sports world aligns perfectly with CNN's commitment to providing a thoughtful perspective across a broad range of news and events."
"I'm passionate about sports and journalism, so I could not be more excited about joining an organization that values and excels in both of these things," said Baldesarra. "CNN is a world-class operation, and I look forward to hitting the ground running."
Baldesarra comes to CNN from Golf Channel, where she anchored Golf Central and hosted the weekly interview show, Grey Goose 19th Hole.  She previously worked at Canada's national sports network, Sportsnet, covering a number of sports including soccer, tennis, rugby, cricket, American football, Formula 1 and boxing. She also spent time at Fox Soccer Channel, where she anchored the network's flagship nightly news and highlights show, Fox Soccer Report.
Born and raised in Toronto, Baldesarra started her broadcasting career by taking on a variety of roles across television and radio, including providing color commentary and analysis for Canadian Soccer League broadcasts and reporting rinkside for various hockey leagues.
CNN Worldwide is a portfolio of two dozen news and information services across cable, satellite, radio, wireless devices and the Internet in more than 200 countries and territories worldwide. Domestically, CNN reaches more individuals on television, the web and mobile devices than any other cable TV news organization in the United States; internationally, CNN is the most widely distributed news channel reaching more than 271 million households abroad; and CNN Digital is a top network for online news, mobile news and social media. Additionally, CNN Newsource is the world's most extensively utilized news service partnering with hundreds of local and international news organizations around the world. CNN is division of Turner Broadcasting System, Inc., a Time Warner Company.