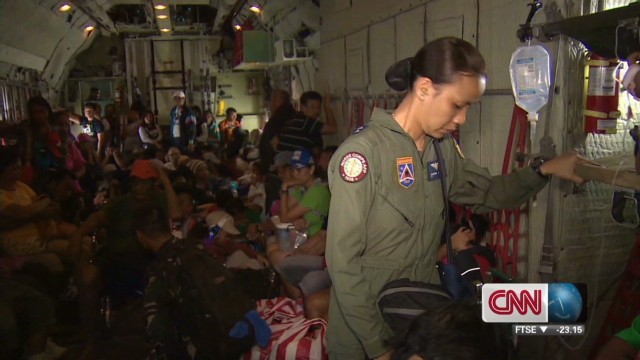 Anna Coren
November 12th, 2013
CNN's Anna Coren reports exclusively from community first hit by Super Typhoon Haiyan
In a CNN exclusive, CNN correspondent Anna Coren (@amcoren) accompanies a military aid flight into Guiuan, the first community to get hit by Super Typhoon Haiyan. What she finds in this once tropical paradise is utter devastation, with almost all of the 50,000 residents left homeless.
"If you want to look at our municipality, it's total damage; 100% damage," said Guiuan Mayor Christopher Gonzales.
Read more about the situation in Guiuan here.