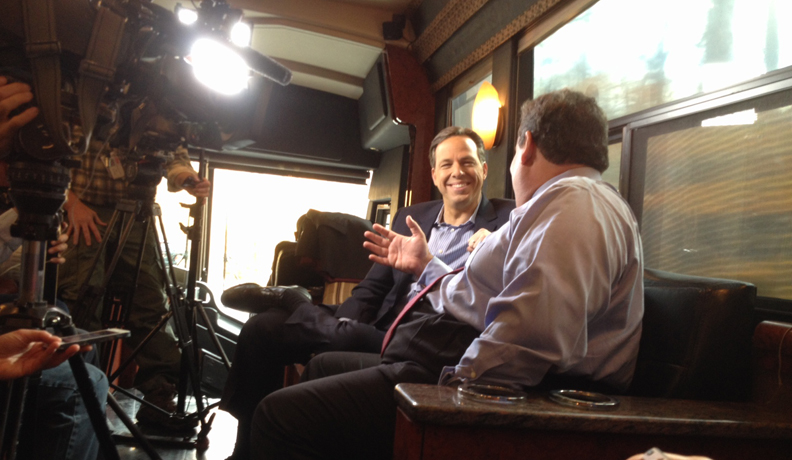 The Lead with Jake Tapper
November 4th, 2013
CNN's Jake Tapper Secures Exclusive Behind-the-Scenes Election Day Interview with Gov. Christie
CNN anchor Jake Tapper will travel to New Jersey to spend Election Day with Gov. Chris Christie on the campaign trail on Tuesday, Nov. 5. Tapper will chronicle the governor's daily campaign events—from casting his vote to his election night party—and sit down with the governor for an exclusive interview. Tapper will anchor his weekday program The Lead with Jake Tapper from the Christie headquarters at 4 p.m. ET, and will also host a special Election Night 2013 program to analyze the day's results at 11 p.m. ET.
Lead political anchor Wolf Blitzer and chief national correspondent John King will provide the latest election updates during the network's regular programming.
In addition to the 6:30 p.m. edition of Crossfire, hosts Van Jones and Newt Gingrich will return at 11:30 p.m. ET to debate the winners and losers from Election Day. The duo will also discuss what the election results mean for the 2014 midterm elections and the 2016 presidential race.
Follow @JakeTapper for the latest from his Christie interview and visit http://thelead.blogs.cnn.com for additional information.
###