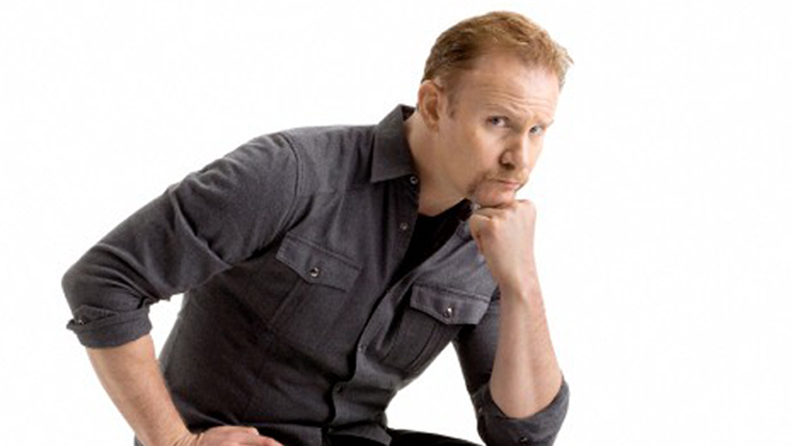 Morgan Spurlock Inside Man
October 28th, 2013
CNN Renews Morgan Spurlock's Inside Man For Second Season
Season Two Premieres in Spring 2014 with Eight Episodes; Topics Include Celebrity, Income Inequality and The Future
CNN's popular original series Inside Man, produced and hosted by Oscar®-nominated documentary filmmaker Morgan Spurlock, is renewed for a second season, it was announced today.
The new season of eight, one-hour episodes launches in Spring 2014 and features Spurlock immersing himself in topical subjects while offering an intimate look into diverse aspects of the human condition.
In season two, Spurlock takes a deep dive into topics that include, "Celebrity" (the job of satisfying the public's constant appetite for the famous), "Income Disparity" (the 1% vs. the 99%), and "The Future" (where Morgan Spurlock goes on an epic quest to live forever).
"Coming on the heels of a terrific first season – not to mention a successful documentary covering the world's biggest boy band – Morgan is ready to tackle even more provocative stories on CNN," said Jeff Zucker, President, CNN Worldwide. "Inside Man is the perfect example of the type of program our audience is looking for when we aren't covering the news of the day. We are happy to be continuing our relationship with Morgan and his excellent production team at Warrior Poets."
An acclaimed documentary filmmaker, Spurlock came to international prominence in 2004 with his Oscar® nominated film Super Size Me. He made his first foray into television as executive producer of the FX series 30 Days (2005-2008). Most recently, he has served as director of One Direction: This is Us, the 3-D concert film for the mega-hit boy band, and earlier as executive producer of the documentary series A Day in the Life on Hulu, and the films, Comic-Con Episode IV: A Fan's Hope, The Dotted Line on ESPN and Mansome on Yahoo.
Inside Man is produced by Warrior Poets with Morgan Spurlock serving as executive producer, and producers Jeremy Chilnick and Matthew Galkin.
About WARRIOR POETS
Warrior Poets is a New York based production company founded in 2004 by Academy Award® nominated filmmaker Morgan Spurlock.  Since its creation, he and producing partner Jeremy Chilnick have produced multiple award winning films and television programs.  Films include Where in the World is Osama bin Laden?; Freakonomics; POM Wonderful Presents: The Greatest Movie Ever Sold; Comic-Con: Episode IV – A Fan's Hope; and Mansome.  Television projects include the award-winning FX series 30 Days; ESPN's The Dotted Line; Emmy and Writer's Guild nominated The Simpsons 20th Anniversary Special in 3D on Ice!; Hulu's A Day in the Life; Failure Club and Mansome on Yahoo!; Morgan Spurlock's New Britannia for Sky Atlantic HD; and Inside Man for CNN. Warrior Poets latest film One Direction: This Is Us, a 3D documentary following the world's most popular boy-band One Direction opened as the number one box office film in the world Labor Day Weekend in September.
CNN Worldwide is a portfolio of two dozen news and information services across cable, satellite, radio, wireless devices and the Internet in more than 200 countries and territories worldwide. Domestically, CNN reaches more individuals on television, the web and mobile devices than any other cable TV news organization in the United States; internationally, CNN is the most widely distributed news channel reaching more than 271 million households abroad; and CNN Digital is a top network for online news, mobile news and social media. Additionally, CNN Newsource is the world's most extensively utilized news service partnering with hundreds of local and international news organizations around the world. CNN is division of Turner Broadcasting System, Inc., a Time Warner Company.
-30-
Contact:
Karen Reynolds                          Karen.reynolds@turner.com                    212-275-8253