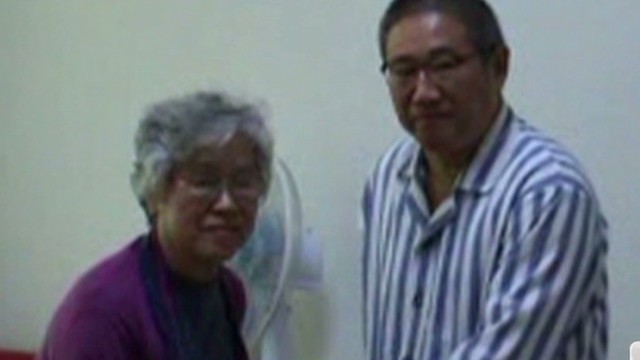 Paula Hancocks
October 21st, 2013
CNN Exclusive: Kenneth Bae's mother tells of heartbreak after seeing, leaving imprisoned son
The mother of Kenneth Bae spoke exclusively to CNN's Paula Hancocks (@PhancocksCNN) about her recent visit to North Korea, where she visited her imprisoned son.
Kenneth Bae, who is an American citizen, was arrested last November and sentenced to 15 years of hard labor for what the North Korean regime called "hostile acts" and attempts to topple the government.
Myunghee Bae recounted the short visit with her son, saying it was a "very happy moment. At the same time, I could not believe he was a prisoner in North Korea; a new realization."
She also expressed just how difficult it was to leave him behind.
"It was very hard; I cannot express my pain and my heartache to leave him behind as a prisoner in North Korea. How long will it take to see him again?"