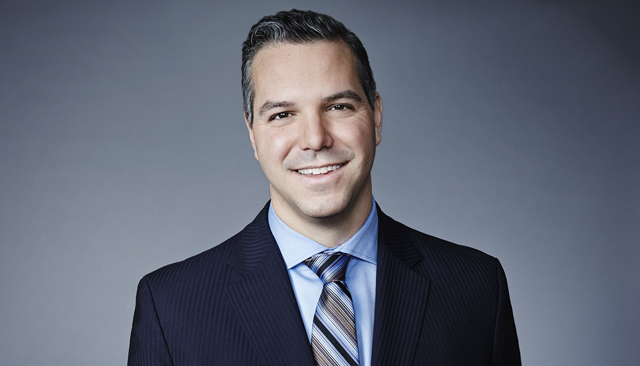 CNN
September 25th, 2013
Chris Frates Joins the CNN Investigations Unit
Today, CNN announced that Chris Frates will join the network as a correspondent. Frates will be based in Washington, DC, and will be part of the CNN Investigations unit. The Investigations unit produces exclusive, in-depth reports for all CNN platforms and programs, and has been honored with dozens of awards for its breaking news coverage. Frates will report to Patricia DiCarlo, director of the CNN Investigations unit, and will begin his new assignment in October.
"Chris has done outstanding reporting and will be a terrific addition to the unit," said DiCarlo. "We look forward to welcoming him to the team."
Most recently, Frates served as a national correspondent at the National Journal, where he covered congressional leadership and the intersection of money, politics and policy. While at the National Journal, Frates founded and managed Influence Alley, a blog that covered the ties between Congress and K Street. Prior to joining the National Journal, Frates served as a reporter at Politico, where he launched and authored Politico Influence and Politico Pulse, daily emails that brief readers on the lobbying world and health care reform, respectively. He also covered health care reform during the passage and debate of the 2010 health care reform law. Frates started his journalism career with The Denver Post and covered the Colorado legislature. He was among the breaking news team recognized as a finalist for the 2007 Pulitzer Prize.
CNN Worldwide, a division of Turner Broadcasting System, Inc., a Time Warner Company, is the most trusted source for news and information. Its reach extends to nine cable and satellite television networks; one private place-based network; two radio networks; wireless devices around the world; CNN Digital Network, the No. 1 network of news Web sites in the United States; CNN Newsource, the world's most extensively-syndicated news service; and strategic international partnerships within both television and the digital media.
-30-
For more information, visit www.CNNPressroom.com.
CONTACT:
Jennifer Scoggins             Washington D.C.                        202.515.2947                   jennifer.scoggins@cnn.com