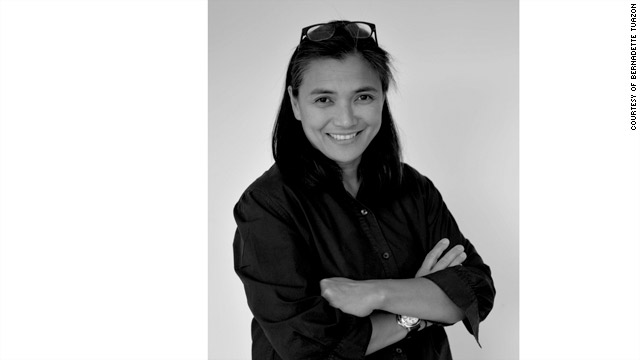 Digital
September 23rd, 2013
CNN Digital welcomes Bernadette Tuazon
Bernadette Tuazon is joining CNN Digital as a senior photo editor. Starting today, she will be responsible for overseeing the CNN Photos blog, editorial assignments and will be part of the creative team exploring new ways of storytelling through still imagery.  She comes to CNN from the Associated Press, where she worked for 24 years.
Through the years, Tuazon has held various positions and covered events all over the world. As a photo editor, state photo editor, international photo editor, and senior photo editor, she has chronicled the Summer Olympics in Barcelona, Atlanta, Sydney, and Athens, and the Winter Olympics in Lillehammer, Nagano, and Salt Lake City. She has edited photography from the Academy Awards, political conventions, presidential elections and inaugurations, World Series, Super Bowls, U.S. Open tennis in the U.S., as well as a number of Papal visits, G-8 and APEC summits.
In 2008, she shifted her focus to work on multimedia projects and helped build the AP's multi-format storytelling efforts such as photo galleries, time-lapses, video essays, panoramas, and Gigapans – extremely high-resolution panoramic photography.
Tuazon was part of the team awarded the 2010 Edward R. Murrow Award for Video News Documentary entitled "Killer Blue: Baptized by Fire." In 2009, Tuazon was a Webby Awards official honoree twice over: the first for the AP's "Depth of Field" series – an audio-photo gallery showcasing photo coverage by AP photographers worldwide and another for a time-lapse project on the historic 2008 presidential elections.