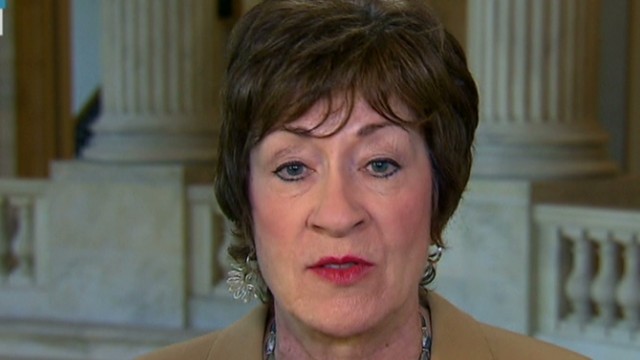 New Day
September 18th, 2013
Senator Collins: Military, national security reform will not be fettered by special interests
In light of the Navy Yard shooting, Senator Susan Collins (R-ME) said that reform to improve military and national security would not be fettered by special interests. She added that after the Navy received a call from Rhode Island police about Aaron Alexis' behavior, it's "inexplicable" that they did not revoke his security clearance.
Senator Collins said, "That is truly inexplicable for the Navy to have received a call that indicates that an individual with unfettered access to a Navy base, clearly is suffering from a serious mental illness, and not immediately revoke his security clearance until they can assure that he does not pose a threat to others and himself is simply inexcusable."
Anchor Chris Cuomo points out that the contractor, First Advantage, that was hired to run a background check on Alexis is owned by a private equity firm, run by someone who is a political donor. When he asked Senator Collins if this would have an impact on congressional reform, she replied, "I'm confident that Congress is going to put the security of those individuals who work at military installations and our national security first. I don't think that private contractors are going to be able to stop necessary reforms, and indeed I think that most private companies want to ensure that the employees they are hiring are suitable and do not pose a threat to our national security or to other employees of the firm."
"One step that can be taken immediately is ensuring that criminal databases and the terrorist watch lists are always consulted and that there's some sort of continuous monitoring that would pick up problems, rather than waiting as long as five or ten years to review security clearances," Senator Collins added.