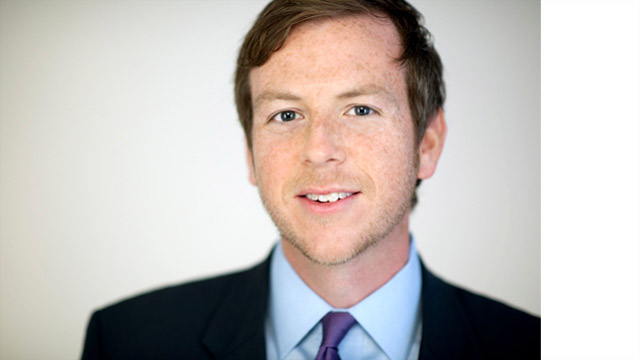 Digital
September 4th, 2013
Peter Hamby Named National Political Reporter for CNN Digital
CNN announced today that Peter Hamby will become the network's second digital-first correspondent, assuming the newly-minted position of National Political Reporter for CNN Digital.  In this role, Hamby will focus his attention beyond the Beltway to tackle the politics, policies and campaigns that affect the nation at state and local levels.  His work, including in-depth articles and analysis for CNN.com as well as a political video franchise and online destination, will be integrated across all CNN Digital platforms and CNN TV.
"Peter is a scrappy and well-sourced reporter and a swift writer with a big social fan base," said Meredith Artley, managing editor of CNN Digital.  "That combined with his on-air experience and knack for breaking big news stories make him the perfect person to give this classic CNN beat a new spin."
A seasoned cross-platform journalist, Hamby joined CNN in 2005 as a founding producer for The Situation Room with Wolf Blitzer.  In 2008 he covered the campaigns of Mitt Romney, Hillary Clinton, John McCain and Sarah Palin as an embed reporter and producer. He most recently served as the network's reporter-at-large for the 2012 elections, during which time he broke major stories, including Governor Rick Perry's withdraw from the presidential race and the decision to move Florida's 2012 primary date.
Earlier this year, Hamby was selected as a Fellow for the prestigious Joan Shorenstein Center on the Press, Politics and Public Policy at Harvard University.  Additionally, POLITICO named him one of "10 Breakout Political Reporters of 2012" for his coverage of the last presidential election.  A graduate from Georgetown University, Peter also holds a master's degree in journalism from New York University.
In his new position, Hamby will be based in Washington, D.C. and remain a core member of CNN's political unit.
About CNN: 
CNN Worldwide, a division of Turner Broadcasting System, Inc., a Time Warner Company, is the most trusted source for news and information.  CNN Digital is one of the top destinations for online news, and for more than 6 consecutive years has remained No. 1 in mobile news with 25 million unique visitors per month. CNN's applications for iPhone, iPad, Nokia, Windows 7 phone, and Android phone & tablet have been downloaded more than 38 million times to date. With more than 11 million Facebook fans and more than 38 million Twitter followers, CNN is the most followed news organization on social media and has more followers than any other cable brand.
###
Contacts: 
Matt Dornic                                        443.414.1393                                      matt.dornic@turner.com
Jenna DiMaria                                   404.827.2673                                      jenna.dimaria@turner.com