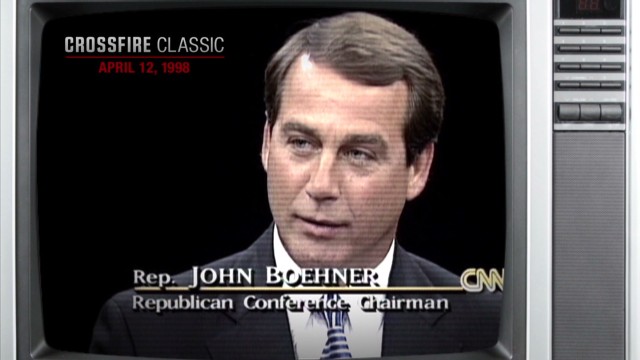 CNN
August 22nd, 2013
One month of Crossfire Classics: Countdown to Sept. 16
In the next month as CNN counts down to the debut of Crossfire, the new hosts are presenting classic moments from the program's 23-year history. When the Crossfire team started pulling these tapes off the shelf, they were surprised and delighted to see how many distinguished guests have taken part in Crossfire debates and how many of the topics remain relevant.
Today's clip, from 1998, features future Speaker of the House  John Boehner defending allegations of a "Do-Nothing Congress."
Aug. 21:
Aug. 20:
Aug. 19:
Aug. 16: 
This post is updated from the original, dated Aug. 21.