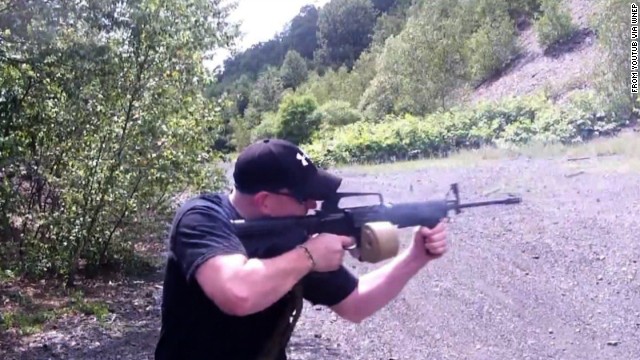 New Day
August 9th, 2013
Suspended PA police chief on gun video: "No regrets;" wanted to get attention
Gilberton, PA Police Chief Mark Kessler explained to New Day's Chris Cuomo that he created and posted profanity-laced videos shooting automatic rifles, which led to a 30 day suspension, to raise awareness of government "scandals." His attorney Joseph Nahas appeared on the show, as well, to defend his client. Kessler said that he was expressing his First and Second Amendment rights.
"I did it in a way where I was actually able to capture the attention of a lot of people," Kessler said. "It started a conversation as to what's going on in our country. I'm sure you're well aware of all the so-called scandals that are going on right now within our government system. People are looking for some kind of direction."
New Day airs weekday mornings 6-9am ET on CNN.