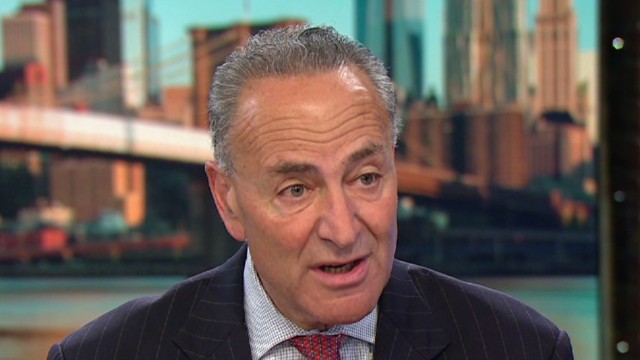 New Day
August 7th, 2013
Schumer: Open to smaller bills to achieve immigration reform; Putin stuck knife into US
On New Day, Senator Chuck Schumer (D-NY) said he is open to immigration reform achieved through smaller bills, which House Republicans favor. He also expressed that Egypt's transition was not a military coup, the United States is seriously looking at not having bilateral talks with Russia, Snowden is a "coward" and al Qaeda has been decimated by the drone attacks.
On immigration reform, Senator Schumer said, "We would much prefer a big comprehensive bill, but anyway that the House can get there is okay by us."
"Democracy is a complicated thing. If 51% of the people vote to take away all the rights of the 49% of the people, that's not democracy…. I don't have much faith in Morsy," Senator Schumer said about Egypt. "I would not be precipitous and pull the aid."
On Russia relations, he added, "Putin doesn't deserve the respect after what he's done with Snowden. He goes out of his way to stick the knife into the United States."
New Day airs weekday mornings from 6-9am ET on CNN.