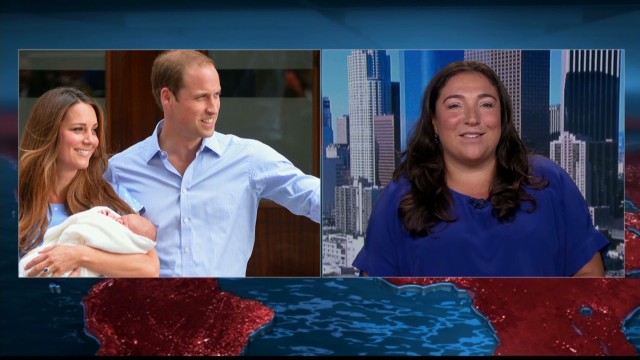 Wolf Blitzer
July 24th, 2013
Suppernanny talks with CNN's Wolf Blitzer about her advice for the Royal Parents
CNN's Wolf Blitzer spoke with the "Supernanny" Jo Frost about parenting advice she would share with Prince William and the Duchess of Cambridge. A highlight from the interview is after the jump and a full transcript will be posted on http://archives.cnn.com/TRANSCRIPTS/sitroom.html.
Transcript from Full Interview
THIS IS A RUSH TRANSCRIPT. THIS COPY MAY NOT BE IN ITS FINAL FORM AND MAY BE UPDATED
WOLF BLITZER, HOST: How do you keep, potentially, a little prince in check?
JO FROST "SUPERNANNY": I think it's really all about making sure that you are communicating as parents, that you're on the same page, that you understand what your little one needs.  And, uh, certainly for our new royal be — baby, there will be, um, lots of splashes of royal protocol that are necessary, um, but also, two parents who are very devoted, very loving, and certainly on this page with their virtues and their morals and how they want to raise this little one.
They already have a wonderful start in certainly having Catherine's family there to support her, like most young moms.  They have the additional grandparents and, um, and additional help, as well.
And I think it's really a case of — of these new parents understanding the importance of being able to rest and to support each other, to get the sleep when necessary, as newborns to sleep a lot, and to make sure that you say yes to the help that's being provided for you.
—
BLITZER:  What do you think of the name, George Alexander Louis?
FROST:  It's very fitting.  I love traditional names.  I think it's an honor to our queen's late father and, um, and Louis.  Um, I believe that, um, William, uh, duchess of — the Duchess of Cambridge — does have that in his name.  I believe that's part of his middle name, too.
###