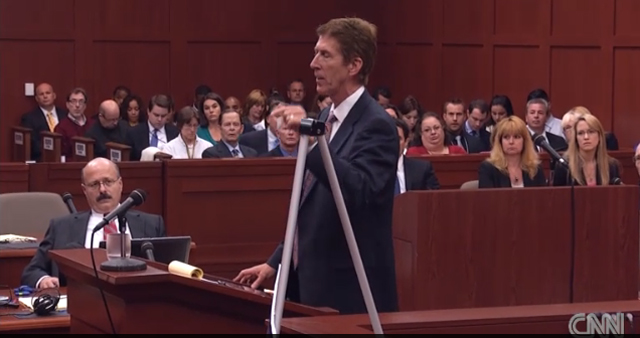 Martin Savidge
July 12th, 2013
First on CNN: CNN's Martin Savidge sits down with Mark O'Mara lead defense attorney for George Zimmerman
The jury in the George Zimmerman trial has begun deliberations and while we await the jury's verdict, Mark O'Mara, lead defense attorney for George Zimmerman, sat down with CNN's Martin Savidge for an in-depth interview.
O'Mara discusses why he took the case, his first impressions upon meeting George Zimmerman and his thoughts on race and it's affects on the case.
Please Credit CNN/Martin Savidge.
More clips of the O'Mara interview:
O'Mara: Jeantel was a reluctant witness
O'Mara: Case is not about civil rights
O'Mara describes his 'perfect jury'
O'Mara: Zimmerman case 'perfect' for me
O'Mara: No trial if not for Ben Crump
O'Mara: Justice will come with acquittal 
What's next for George Zimmerman?
'Extremely diffcult' for the parents
CNN.com
O'Mara: No winners possible in Zimmerman case