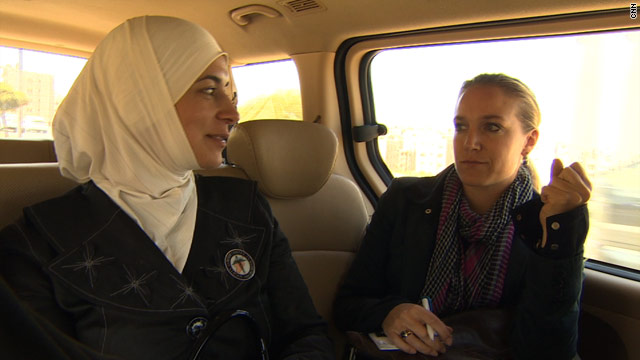 Arwa Damon
June 20th, 2013
Arwa Damon investigates exploitation of Syrian refugees in 'Syria Uncovered'
In two years since the onset of the Syrian civil war, nearly 100,000 people have been killed and almost two million have fled their homes and their country. They are desperate for any refuge, but staying alive outside Syria brings its own terrible risks.
In 'Syria Uncovered,' CNN's senior international correspondent Arwa Damon (@arwaCNN) investigates the shocking exploitation of Syrian refugee women and girls.
This new half-hour documentary premieres on CNN International Friday, June 21 at 1130ET, and replays at 0900ET on Sat., June 22; 2330ET on Sun., June 23; and 1230ET on Tues., June 25.