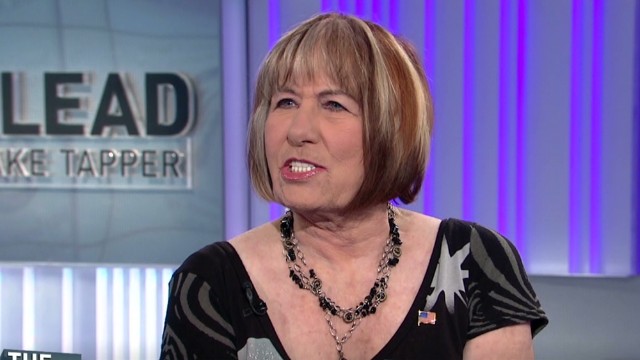 The Lead with Jake Tapper
May 8th, 2013
Mother of Sean Smith, who died in Benghazi, of Hillary Clinton: "I blame her"
In a powerful interview Tuesday on The Lead with Jake Tapper, Pat Smith, the mother of Sean Smith, who died in the attack on the U.S. Consulate in Benghazi, joined the program to discuss her quest for answers and dissatisfaction with the progress of the investigation. A full transcript of the interview may be found here.
ON FORMER SECRETARY OF STATE HILLARY CLINTON'S TESTIMONY ON THE ATTACK IN BENGHAZI:
JAKE TAPPER:  What was your reaction to that?
PAT SMITH:  Well, that's what I want to know — why did it happen? And she is in charge. Why couldn't she do something about it? I blame her.
TAPPER:  You blame Secretary of State Clinton?
SMITH:  Yes.
TAPPER:  Why?
SMITH:  Because that's her department.  She's supposed to be on top of it, and yet she claims that she knows nothing, that it wasn't told to her. Well, who — who is running the place?