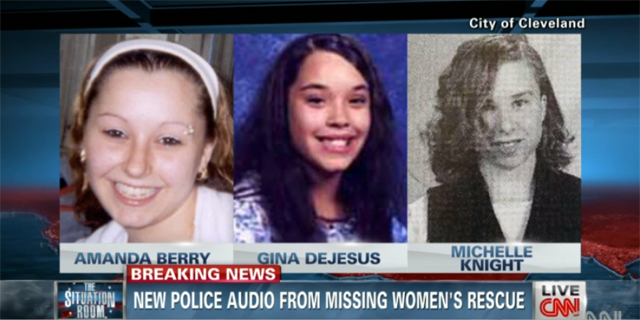 Gary Tuchmann
May 7th, 2013
CNN coverage: 3 snatched teens found decade later
Three women who were missing in separate cases have been found together in Cleveland, police said. A 52-year-old man was arrested.
One of the women called 911 after breaking out of the house where she had been living.
"Help me; I am Amanda Berry," she said, her voice distraught in an audio recording of the call. "I've been kidnapped and I've been missing for 10 years. And I'm here and I'm free now."
CNN's coverage of the story includes Brooke Baldwin (@BrookeBCNN) anchoring CNN Newsroom 2-4pmE from Cleveland today.
CNN correspondents on the story:
Martin Savidge (@martinsavidge)
Poppy Harlow (@poppyharlowCNN)
Brian Todd (@briantoddCNN)
Gary Tuchman (@garytuchmanCNN)
Maria Santana for CNN en Espanol (@mariasantanaCNN)
CNN.com will provide updates at http://www.cnn.com/thisjustin.