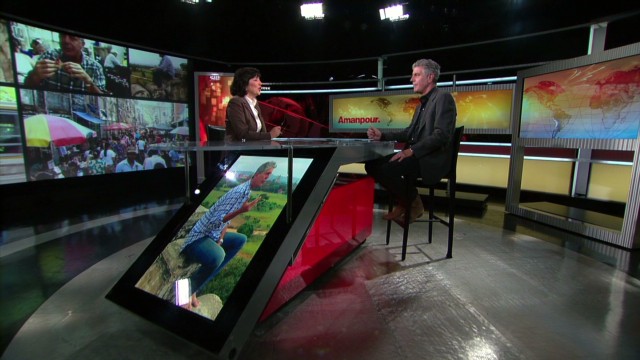 Anthony Bourdain
April 12th, 2013
Amanpour asks Bourdain about the informal diplomacy of food and culture
Christiane Amanpour welcomed culinary expert and new CNN host Anthony Bourdain to "Amanpour" on Friday, April 12.
Bourdain recently visited Myanmar, the Congo, and Libya to sample the life, food, and culture of those former conflict nations for his new CNN program "Parts Unknown."  Amanpour asked Bourdain about his thoughts on the relationship between food and culture and what people can learn about each other by learning more about other nations through tourism.
"Parts Unknown" premieres Sunday, April 14 at 9:00pm on CNN/U.S.  The program will also air globally on CNN International.  Please check regional listings for airtimes.
"Amanpour" airs weekdays at 3:00pm and 5:00pm on CNN/International.  All times Eastern.