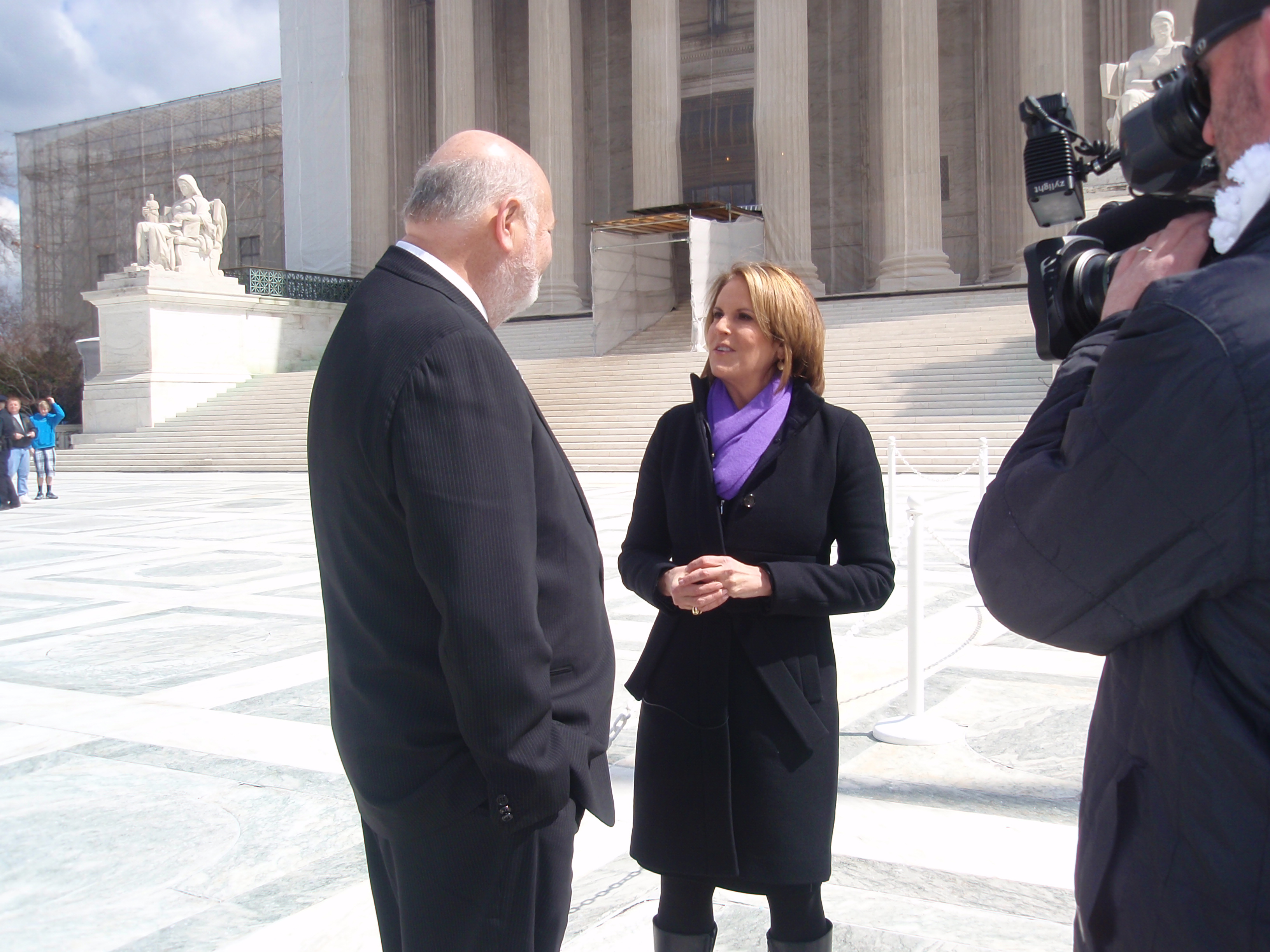 Gloria Borger
March 28th, 2013
CNN's Gloria Borger Secures Exclusive Access as Same-Sex Marriage Goes to Supreme Court
Borger Interviews Ted Olson, David Boies, Rob Reiner for 'The Marriage Warriors' – Debuting March 30 at 7:30pmET
With exclusive access to 'superlawyers' Theodore Olson and David Boies – as well as actor, director, producer Rob Reiner – CNN chief political analyst Gloria Borger traces the unusual legal journey of the case for same-sex marriage before the U.S. Supreme Court in Washington, DC, this week.  Borger's 30-minute documentary, The Marriage Warriors, debuts Saturday, Mar. 30 at 7:30pm and 10:30pm on CNN.  All times Eastern.
Borger's reporting contains exclusive behind-the-scenes access to Olson and Boies as they prepare and practice their arguments for the high court.  The two men discuss their unlikely legal alliance – they were opponents in the epic battle, Bush v. Gore, the case that decided the 2000 presidential election.
Just as the nation elected its first African-American president, in California, the election also brought another development.  A ballot initiative, California's Proposition 8, was approved by voters, denying the right to marry for same-sex couples in the state.  Reiner recounts how he and LGBT rights activist Chad Griffin, met shortly after the election to decide whether to take the issue to the courts.  A Reiner friend told them that Olson, a conservative, was actually a supporter of same-sex marriage.  Having him in front of the court challenge would be a "home run," Reiner said.  Olson then suggested his former Democratic rival, Boies, to be his co-counsel, resulting in a bipartisan "dream team" for those fighting Proposition 8. Borger also interviews Kris Perry and Sandy Stier, the lesbian couple Olson and Boies represent who are litigants in the case before the Court, and Austin Nimocks, a lawyer defending the California law.  And, she speaks with Jonathan Rauch, a supporter of same-sex marriage, who wants the issue fought at the ballot box, and not in the courts.
Borger takes viewers to the heart of the case – the personal stories, the issues in the balance, the legal steps for the litigants, and the clues the justices may have revealed on court argument day.  While no one knows what the U.S. Supreme Court will decide, the case itself could well become a legal landmark.
Social media users can connect with others engaged on this topic via CNN Politics or via Twitter, using the hashtag #MarriageWarriorsCNN.
CNN Worldwide, a division of Turner Broadcasting System, Inc., a Time Warner Company, is the most trusted source for news and information. Its reach extends to nine cable and satellite television networks; one private place-based network; two radio networks; wireless devices around the world; CNN Digital Network, the No. 1 network of news Web sites in the United States; CNN Newsource, the world's most extensively-syndicated news service; and strategic international partnerships within both television and the digital media.
-30-