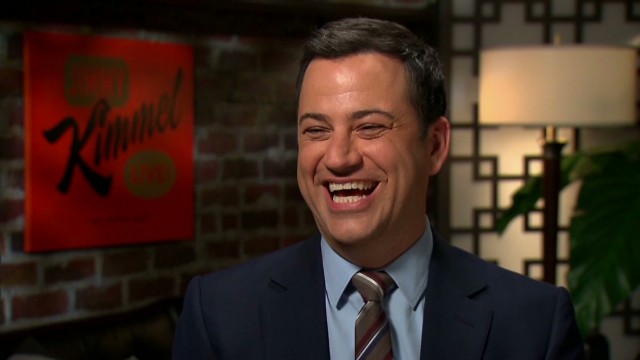 The Lead with Jake Tapper
March 21st, 2013
Jimmy Kimmel to Jake Tapper: NBC moving on from Jay Leno "makes perfect sense"
In an interview that will air today on CNN's The Lead with Jake Tapper, late night host Jimmy Kimmel sat down with anchor Jake Tapper. Kimmel weighed in on reports that Jimmy Fallon will replace Jay Leno on The Tonight Show, putting Kimmel and Fallon in the position to go head-to-head in the 11:30pm timeslot. An advance excerpt and embeddable video are below.
TUNE IN: JAKE TAPPER's FULL INTERVIEW WITH JIMMY KIMMEL AIRS TODAY AT 4 PM ET ON CNN
EMBEDDABLE VIDEO via CNN.com/TheLead: Jimmy Kimmel: NBC moving on from Jay Leno "makes perfect sense"
ADVANCE EXCERPT
JAKE TAPPER: Already there's talk about Mr. Leno's departure, although I've read those stories before —
JIMMY KIMMEL: I know. You know, you read stories…
JAKE TAPPER: But do you think it's a direct — it has to be, a direct response to you coming and —
JIMMY KIMMEL: God, I hope so. I really — I don't know. I mean, I have no idea. I mean, well, obviously, NBC is looking to move on, because they did it once already. This would be the second time that this has happened. So I mean, it makes perfect sense. And Jimmy Fallon is doing a great job. And he's very popular. And so, I mean, hey, eventually, it's going to happen one way or the other. I mean, one way or the other, it gets going to have to happen, right? Right?
###
FOLLOW The Lead on Twitter @theleadcnn and @jaketapper; and on Facebook The Lead with Jake Tapper.