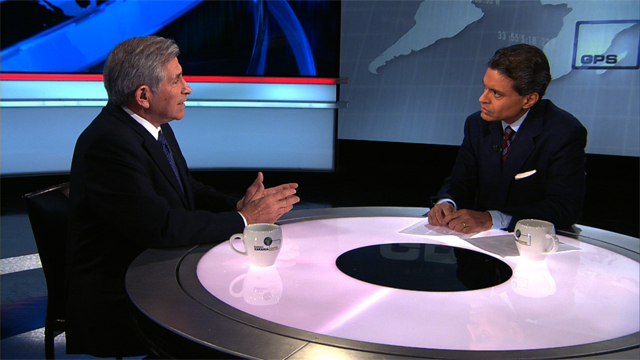 Fareed Zakaria
March 15th, 2013
Iraq Turns 10: CNN's Fareed Zakaria Examines What U.S. Won – and Lost
FAREED ZAKARIA GPS to air Sunday, March 17 at 10:00am and 1:00pm ET on CNN/U.S.
In advance of the 10th anniversary of the U.S.-led invasion in Iraq, CNN's Fareed Zakaria will take a look back at what the U.S. won and lost in Iraq – and what the American legacy will be in Afghanistan.
Zakaria will discuss the human and opportunity costs of the Iraq War in an exclusive discussion with Paul Wolfowitz, former U.S. Deputy Secretary of Defense for the George W. Bush Administration.  Zakaria also interviews Emma Sky, a British anti-war activist who, over the course of the conflicts in Iraq and Afghanistan, became an inside advisor to Gen. David Petraeus and Gen. Ray Odierno, the top American commanders there.
Joining the debate on the enduring challenges for Afghanistan – including the persistent violence in the Af/Pak region and the sectarian violence against women and girls will be the immediate past Ambassador to the United States for Pakistan, Husain Haqqani, and Gayle Tzemach Lemmon, deputy director for women and foreign policy at the Council on Foreign Relations.
Transcripts and video of these interviews are available upon request.
###