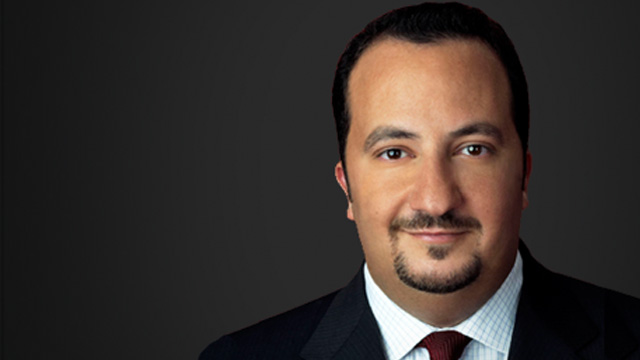 CNN International
February 20th, 2013
Rani Raad to head all commercial activity for CNN International
Turner International creates organisation "CNNI Commercial"
London, 20 February 2013 – Turner executive Rani Raad will become Executive Vice President & Chief Commercial Officer, CNN International, it was announced today by Gerhard Zeiler, President of Turner Broadcasting System International, parent company of CNN International.
Raad will be responsible for the commercial strategy and vision of CNN International and will oversee its advertising sales, content sales, business development, international research and marketing activities. Additionally, Raad will keep his current responsibilities, managing Turner Broadcasting's operations in Turkey, the Middle East and Africa.
This appointment follows a decision to directly align all of CNN's international commercial activity into one organization. It comes as CNN demonstrates a clear leadership position in all key independent viewing surveys, confirming CNN as a compelling choice for viewers, which in turn makes it a highly attractive association for commercial partners.
Gerhard Zeiler, President Turner Broadcasting System International, said: "We are simplifying the organisation and establishing clear responsibilities. Rani is the logical choice for this ambitious challenge due to his track record leading CNN's global commercial initiatives and his vast international network."
Rani Raad said: "Aligning the commercial streams for the world's leading international news brand will help us deliver best-in-class solutions for our partners across all the diverse platforms where CNN has become a valued and ubiquitous presence."
For questions, please contact:
Senior Vice President, Communications Turner Broadcasting System International
Oliver Herrgesell oliver.herrgesell@turner.com +44 207 693 1991 / +44 798 455 1379
Notes to Editors
About CNN International: CNN's portfolio of news and information services is available in six different languages in over 200 countries, across all major TV, internet and mobile platforms. CNN International is the number one international news channel according to all major media surveys across EMEA, the Asia Pacific region and Latin America and reaches more than 268 million full time households. Globally, the CNN digital network is consistently one of the top news and current affairs destination on the web, with international news available at www.cnn.com/international. CNN has 45 editorial offices and more than 1,000 affiliates worldwide through CNN Newsource, the world's most extensively utilised news service offered by a broadcast network. CNN International is part of Turner Broadcasting System, Inc., a Time Warner company.
Rani R. Raad currently is Senior Vice President & Managing Director for CNN International Ad Sales, and Senior Vice President Turkey, Middle East and Africa.  In this dual remit he manages the overall CNNI Ad Sales business, overseeing strong and consistent revenue growth against innovative bespoke client solutions in both established and emerging markets; and also oversees Turner's portfolio of news, entertainment and kids channels across Turkey, the Middle East and Africa.
Raad, a 15-year veteran of Turner Broadcasting, started his career with the company in New York City and within five years was promoted to Vice President for Regional Advertising Sales in the Middle East, Africa and Southern Europe, at CNN International's London headquarters, which remains his base of operations. After substantially growing revenues from those markets, Raad was promoted to Senior Vice President and tasked with a global remit. In 2011, he also took on management of Turner's General Entertainment portfolio across the Middle East, Africa and Turkey. In 2011, the World Economic Forum recognized Raad as a Young Global Leader, for his professional and personal contributions to his industry.
Raad graduated with a B.S from The S.I. Newhouse School of Public Communications at Syracuse University in New York and is fluent in English, French and Arabic.
About Turner International: Turner Broadcasting System International operates versions of core TBS brands, including CNN, TNT, Cartoon Network and Turner Classic Movies, as well as country- and region-specific networks and businesses in Latin America, EMEA and the Asia Pacific region. It runs Pay- and Free-TV-channels, as well as Internet-based services and is a commercial partner with various third-party media ventures; it teams with Warner Bros. and HBO to leverage Time Warner's global reach. Currently, TBS operates more than 130 channels in more than 30 languages in some 200 countries around the world. Turner Broadcasting System International, Inc. is a subsidiary of Turner Broadcasting System, Inc. (TBS), a Time Warner company.