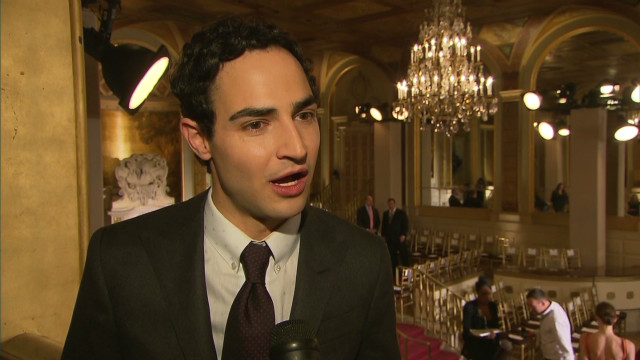 Alina Cho
February 15th, 2013
"Fashion: Backstage Pass" airs Sat. Feb. 16th
CNN National Correspondent Alina Cho sat down with supermodel Naomi Campbell to ask about her new Oxygen reality TV show The Face and thoughts on John Galliano's public return working with Oscar de la Renta, Designer Zac Posen told Cho that Campbell is a "survivor" and like a sister.
When Cho asked if people will forgive Galliano for his past behavior, Campbell replied, "You have to forgive – you have to forgive, everyone makes mistakes, I've been forgiven. I wouldn't be sitting here if I wasn't forgiven. You have to learn from your mistakes but we all are human."
"Naomi moves better than any woman I have ever seen in clothing," Posen said. "When I am in a really big rut I will call her and she will come to my studio on a weekend and she'll put on the clothing and make them come to life. She feels the clothing, she becomes it."
Tune in to Fashion: Backstage Pass for more, including interviews with Coach President Reed Krakoff and new Balenciaga Creative Director Alexander Wang with a behind-the-scenes look at what goes into New York Fashion Week from the perspective of a top model, buyer and editor. Alina Cho's special debuts Saturday, February 16th at 2:30p ET on CNN.