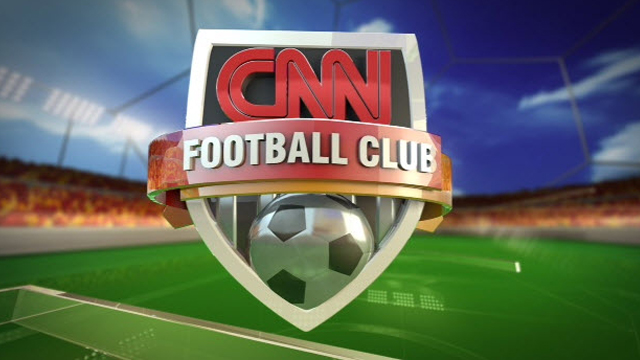 HLN Press Releases
February 4th, 2013
CNN International launches new weekly football debate show: CNN Football Club
**Kick off: Thursday 7 February at 1700 GMT/1800 CET**
CNN Football Club is a new weekly, half-hour football debate show coming to CNN International, hosted by CNN's Pedro Pinto.
Each week, the sport's most famous faces will join Pinto to discuss the hottest topics generated by the UEFA Champions League, the world's premier club competition.
**The first show will see Stoke City's former Liverpool, Manchester United, Real Madrid and England striker Michael Owen joining the CNNFC team in the studio.** 
The former European Footballer of the Year will be discussing this week's big Champion's League fixtures, which include a head to head between two of his former clubs – Real and United.
As well as debate in the studio, the programme will offer CNN's audience the chance to take centre stage by pitching their questions – via social media – to the CNNFC team.
From 14 February, CNN Football Club will also be a fully-interactive 24/7 experience, with the debate continuing online at www.CNN.com/footballclub between the shows.
A market-leading statistics service will fuel the conversation on both TV and online, with digital users able receive live game and player statistics as the big matches unfold.
CNN Football Club – "Where the global, social, soccer debate kicks off!"