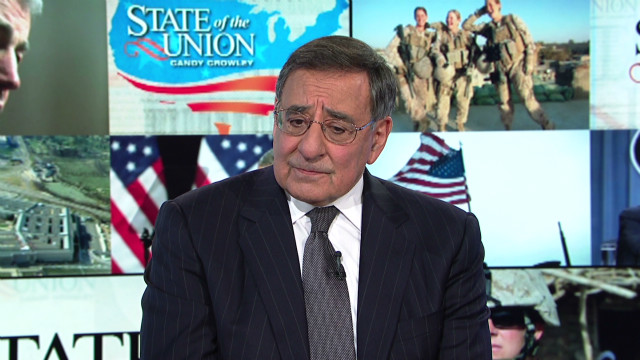 CNN
February 1st, 2013
Panetta on the suicide bombing in Turkey: "Clearly this was a terrorist act."
In an interview that will air in full on Sunday during CNN's State of the Union with Candy Crowley, Secretary of Defense Leon Panetta and Joint Chiefs Chairman General Martin Dempsey spoke in a wide-ranging interview about Defense Secretary nominee Chuck Hagel's confirmation hearings, the U.S. troop withdrawal in Afghanistan, and the threat of al Qaeda in North Africa, among other topics.
An advance excerpt is after the jump.  The full interview will air Sunday on CNN's State of the Union with Candy Crowley at 9am and noon ET.

MANDATORY CREDIT: CNN's "State of the Union"
ADVANCE EXCERPT
THIS IS A RUSH FDCH TRANSCRIPT. THIS COPY MAY NOT BE IN ITS FINAL FORM AND MAY BE UPDATED.
CROWLEY: Do you have any reason to believe that what appears to be the suicide bombing in Turkey was linked to the Patriot missiles that we've sent there recently?
PANETTA: No, I have no evidence of that. Clearly this was a terrorist act. Obviously we've got to find out what the motive is here. But as far as I know it was not linked to them.
CROWLEY: Do you have any sense of what this was about? Was this an internal thing and they just chose the U.S. Embassy?
DEMPSEY: Well, look we've asked that question but the intel community- this is a very recent event. And the intel community has exactly that question to ring out and to see if there was a connection. But at this point, as the Secretary said, we have no indication that it was.
CROWLEY: So you don't see it as U.S.-related so much as probably Turkish-related?
PANETTA: Well it seems to involve somebody who was an extremist in Turkey and I guess we're going to have to find out what was his cause that provided the incentive for him to do this.
###