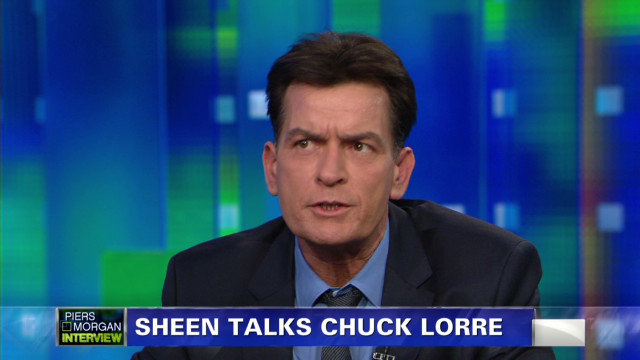 CNN
January 17th, 2013
Charlie Sheen on Chuck Lorre
Tomorrow night at 9pm, "Piers Morgan Tonight" has a tremendous interview with the provocative and polarizing Charlie Sheen.
It's been nearly 2 years since his epic media firestorm, which included a memorable sit down with Piers Morgan.
In Friday's show, he weighs in on everything from Lance Armstrong to Lindsay Lohan to "Guns in America."
In the following clip, the former "Two and-a-half men" star reveals his feelings on his old show, and his old boss, Chuck Lorre:
"I still haven't spoken to him," says Sheen. "Nothing, zero."
"When I look back at…the pilot of 'Two and A Half,' it was an absolute gem," he recalls. "I almost agreed to do that show based on his [Lorre] enthusiasm, and his track record without seeing a script. And what I said to him, I said, um, you know, what are you going to call it? And when he said, 'Two and A Half Men,' I knew it was a hit."
"Is the show as good now, with Ashton Kutcher, as it was with him?" Piers asked.
"No, and not because of me…well, yes, because of me," he corrects himself. "What they did Piers, is they got rid of their anchor. They cut off their anchor, and they went a drift."