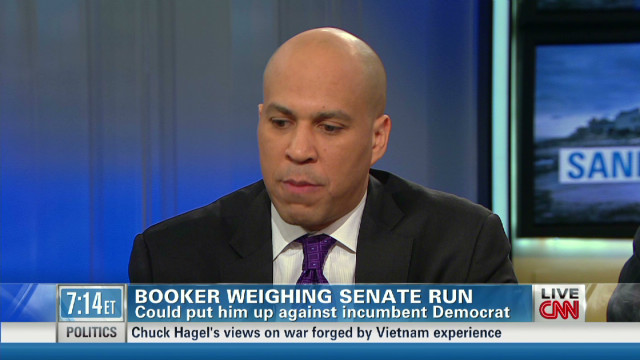 Starting Point
January 7th, 2013
Mayor Booker: Lautenberg has "decision to make"
Newark Mayor Cory Booker says that there is too much to do in his city to run a campaign against Governor Chris Christie this year, but reflects on his decision to run for Senate and highlights that Senator Frank Lautenberg (D-NJ) has "a decision to make" on whether he's going to run again or not.
Mayor Booker says, "I want to give him the space to make his own decision. I've announced my intention to run, but the reality is is we've got a good Senator. He's been loyal. He's been there for a long time. And I think he's got a decision to make. So, I'm focusing on my job for now. And I hope to talk to him. We've reached out to him a number of times. In fact, I had a plane trip going down to meet with him, but unfortunately with a lot of the challenges going down in Washington, he had to cancel the meeting."
Starting Point with Soledad O'Brien airs weekday mornings from 7-9am ET on CNN.