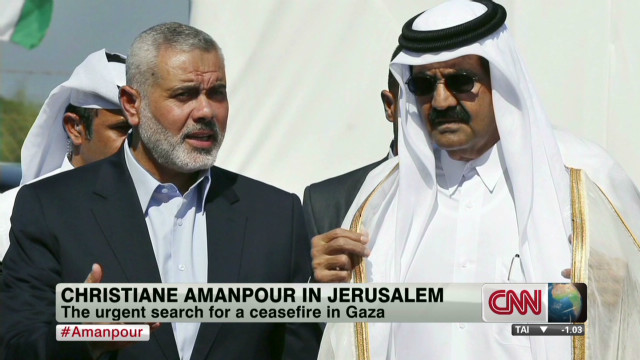 Gaza
November 20th, 2012
Qatari PM: "both sides would like to have a ceasefire"
In a special edition of Amanpour from Jerusalem on Monday, November 19, Christiane Amanpour interviewed the Qatari prime minister Sheikh Hamad bin Jassim al Thani about his nation's role in the ceasefire negotiations between Israel and Gaza.
In the wide-ranging interview, Prime Minister Al Thani discussed his views on the current ceasefire negotiations between Hamas and Israel, and the longer term issue of peace negotiations between Israelis and the Palestinians and what it would take for his nation to recognize the State of Israel.
The full transcript of this program may be found here.  This edition of Amanpour aired on Monday, Nov. 19 on CNN International at 3:00pmET in the North America.   In Europe, Amanpour airs on CNN International at 21:00 CET.
###