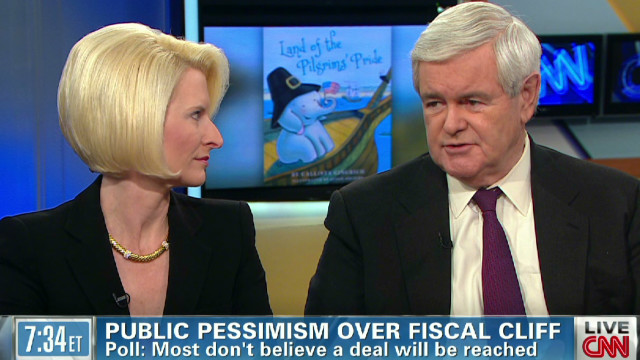 Starting Point
November 14th, 2012
Gingrich: Pelosi has delivered for Obama, "probably will stay;" Petraeus made "human mistake"
Newt Gingrich opens up about the future of House Minority Leader Nancy Pelosi and the controversy over David Petraeus. Later in the interview, Newt and Callista Gingrich discuss their new books.
Gingrich says, "My hunch is that the president will ask [Nancy Pelosi] to stay and then she'll stay. But I think he sees a team he's worked with for four years. She and Harry Reid have delivered for him consistently, and my guess is he'll say to her, can't you stay a little bit longer, and my guess is she probably will stay."
Starting Point with Soledad O'Brien airs weekday mornings from 7-9a ET on CNN.