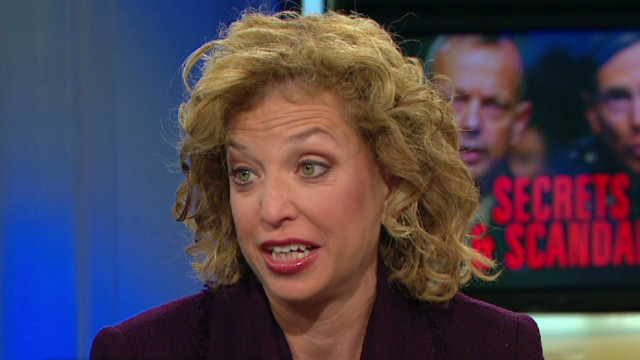 Starting Point
November 13th, 2012
DNC Chair calls Petraeus controversy "disturbing"
DNC Chair Rep. Debbie Wasserman Schultz (D-FL) weighs in on David Petraeus' affair, resignation and ongoing investigation.
Rep. Wasserman Schultz says, "Disturbing is the word that has come to my mind since all of this has come to light. Really, I think it goes without saying, that if you're the Director of the CIA, if you're a four star general in the United States Army, that you have to hold yourself to a higher standard and you can't put yourself in a comprising position."
Starting Point with Soledad O'Brien airs weekday mornings from 7-9a ET on CNN.