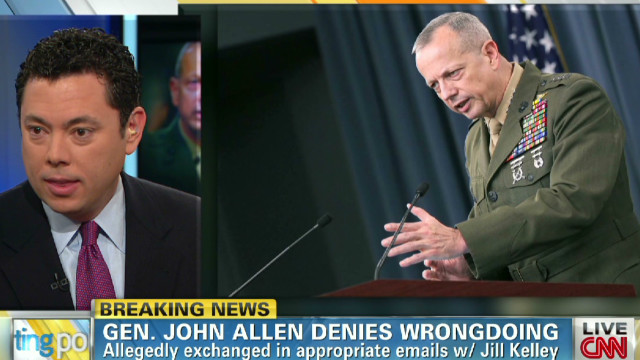 Starting Point
November 13th, 2012
Chaffetz on Petraeus: "It's a crime in the military;" something "grossly wrong"
Rep. Jason Chaffetz (R-UT) responds to the latest developments in David Petraeus' affair and resignation that has widened to include General John Allen.
Rep. Chaffetz says, "You're not going to notify all the Congress, but you do have a fiduciary responsibility to tell the Chairman and the ranking member of both the House and Senate of the Intelligence Committee. And if they were not informed, and it looks like Dianne Feinstein was not informed, then something is grossly wrong. Those people have to know."
He continues, "It's a crime in the military. And these are four stars. You don't go to the bathroom without six people knowing where you're going."
Starting Point with Soledad O'Brien airs weekday mornings from 7-9a ET on CNN.