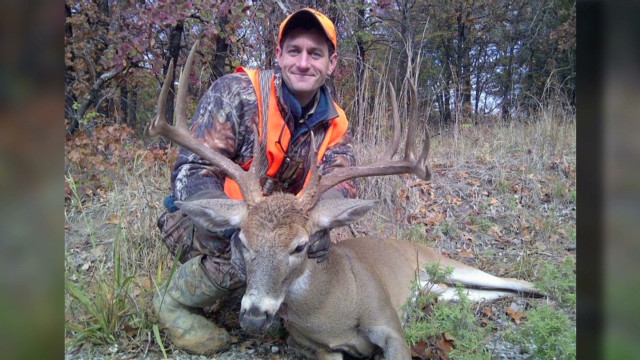 CNN Debate
October 10th, 2012
CNN exclusive: Ahead of the VP Debate, Dana Bash speaks with Paul Ryan on his debate prep & more
CNN senior congressional correspondent Dana Bash spoke with Republican vice presidential nominee Paul Ryan in a national exclusive interview to gain an extensive behind-the-scenes perspective on Ryan's debate preparation and more. Two highlights from Bash's interview aired on The Situation Room with Wolf Blitzer, 4-7 p.m. ET and the full interview will air Thursday, October 11th during CNN's 'Debate Night in America' programming. Highlights are after the jump.
Please Credit: CNN Senior Congressional Correspondent Dana Bash
VIDEO: Paul Ryan on what's inside his briefcase http://on.cnn.com/T9ZHvQ
Ryan says, "I've got a lot of binders on different subjects. I'm much more successful if I do things properly and prepare. Social Security, Medicaid and Medicare…"
CNN Exclusive: How Ryan sharpens debate skills: http://on.cnn.com/OU7MJv
CNN exclusive: Paul Ryan hasn't called Palin for advice: http://on.cnn.com/OU7P8h
Full Transcript
THIS IS A RUSH FDCH TRANSCRIPT. THIS COPY MAY NOT BE IN ITS FINAL FORM AND MAY BE UPDATED.
WOLF BLITZER, HOST:  There's no doubt Paul Ryan is a meticulous and disciplined politician.  Dana Bash found out just how much when she sat down with the Republican vice presidential nominee for an exclusive interview.
DANA BASH, CNN SENIOR CONGRESSIONAL CORRESPONDENT:  Wolf, I'm told that Paul Ryan has been preparing for this debate pretty much since the day he was picked.  I sat down with Ryan for an exclusive interview about how he is getting ready for tomorrow night's debate, and it became clear that the intense cramming and practicing he's doing is hardly new.  It's who he is.
(BEGIN VIDEOTAPE)
BASH:  I want to start by telling you what a source who I spoke with said about you and how you prepare for hunting.  You wash your clothes in non-scented detergent, you shower in non-scented soap, you spray special non-scented stuff on your boots.  Now, I know that this is somewhat typical for hunting, but that you take it to a whole other level.
PAUL RYAN (R), VICE PRESIDENTIAL CANDIDATE:  If you're into archery and bow hunting, that's the way to do it to be successful.  I like the strategy of bow hunting.  And it takes a lot of preparation, and I do take it seriously, because I'm much more successful if I do things properly and prepare the right way.
BASH:  How does that speak to how meticulous you are in doing anything in your life?
RYAN:  Yes, I've always just believed in if you're going to do something, do it well.  You're talking about the debate, I suppose.
Joe Biden has been doing this for a long time.  He ran for president twice, he's the sitting vice president.  He's been on this big stage many times before, so that's new for me, and I'm just doing my homework and studying the issues.  And I know how he'll come and attack us.  The problem he has is, he has Barack Obama's record he has to run on.
BASH:  Are you intimidated at all, based on the —
RYAN:  No —
BASH:  — background that you just described?
RYAN:  I'm not intimidated.  I'm actually excited about it.
(END VIDEOTAPE)
BASH:  Ryan sources insist that of the four candidates participating in these high-profile debates, Ryan has the toughest job.  Why do they say that?
Because they say he isn't just boning up on his own record over the years, he has to make sure what he says mirrors the positions of the guy at the top of the ticket, Mitt Romney.  That's not as hard for Biden, they say, since he has been part of the Obama administration for four years.
Still, Ryan himself reminded me that he does have experience debating.  After all, he has been a member of the House of Representatives for seven terms.  Wolf?
BLITZER:  Dana, thanks very much.  Dana's full interview, by the way, tomorrow night.  And you can watch tomorrow night's vice presidential debate, of course, right here on CNN.  Our extensive live coverage starts 7:00 PM Eastern.
—-
DANA BASH, HOST:  The only other person to debate Joe Biden in a vice presidential debate is Sarah Palin.
Have you called her for advice?
REP. PAUL RYAN (R-WI), VICE PRESIDENTIAL CANDIDATE:  You know, I haven't.  Uh, I don't really know her.  I only met her once, and that was about two years ago.
BASH:  Would you call her?
RYAN:  Sure.  Sure.
(BEGIN VIDEO CLIP)
SARAH PALIN (R), FORMER VICE PRESIDENTIAL CANDIDATE:  It's nice to meet you.
JOSEPH BIDEN, VICE PRESIDENT OF THE UNITED STATES:  It's a pleasure.
PALIN:  Hey, can I call you Joe?
BIDEN:  You can call me Joe.
PALIN:  I think I (INAUDIBLE).
(END VIDEO CLIP)
BASH:  She famously, or maybe infamously, said that she wanted to call him Joe, because she kept calling him Joe Joe O'Biden in — in debate prep.
RYAN:  Well, you know, I — I've known Joe a long time.  And so I do call him Joe.
BASH:  So you're not going to say.
RYAN:  He's a…
BASH:  Oh.
So are you going to…
RYAN:  — he knows me as Paul…
BASH:  — call him Joe?
RYAN:  — and I know him as Joe.  I don't know.  We haven't — I haven't given much thought to that, to be honest with you.  Probably not, unless he wants to make it casual.
But we know each other.
BASH:  Um-hmm.
RYAN:  Actually, we've gotten along quite well over the years.  You know, I like Joe personally quite a bit.  I just disagree with his policies.
###