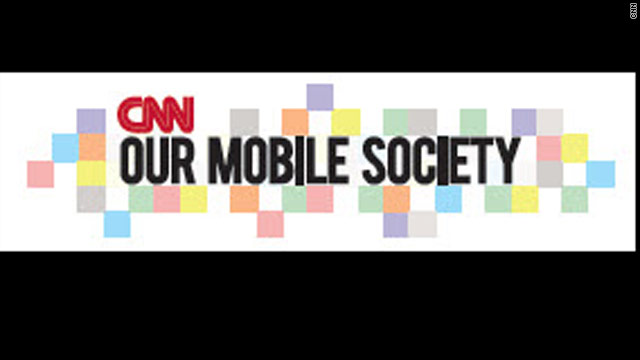 CNN Digital
September 11th, 2012
CNN Examines 'Our Mobile Society'
Editorial initiative examines the impact of mobile technology on our lives
Beginning this week through October 7, 2012, CNN will place the muscle of its global resources behind "Our Mobile Society," an initiative to explore the new world where mobile technology has shifted from nicety to necessity. Appearing across all of CNN platforms, the month-long coverage will examine the impact of mobile devices on topics including personal relationships, work habits, cultural quirks, heath, finance, and etiquette.
"With the emergence of new capabilities, mobile has become increasingly important to CNN's global business and the way we interact with our users," said Louis Gump, vice president of mobile for CNN.  "Inspired by our own dynamic evolution of content delivery and consumption, CNN launched "Our Mobile Society" to further uncover the impact of mobile on the world around us."
As part of the initiative, CNN's apps and mobile site will feature a special section dedicated to "Our Mobile Society," and CNN iReport will launch a new uploader, allowing users to create and share iReports directly from CNN's mobile website for the first time ever.
"We're excited to launch this cross-platform coverage that will focus on the many ways mobile devices have changed our lives and our world," said Meredith Artley, vice president and managing editor of CNN Digital. "The impact is profound — from industry innovations to our own attention spans, our relationships, the way we work, how we entertain ourselves and beyond."
Throughout the month, CNN Digital will investigate a wide range of topics related to our mobile society, including special reports from CNNMoney.com and HLNtv.com. Beginning September 24th, a full week of "Our Mobile Society" coverage will air during CNN Newsroom. CNN International will air segments in News Stream at 8a ET and Quest Means Business at 2p ET Monday through Friday and across the Asia-Pacific region Sunday at 6p ET.   HLN, CNN en Espaňol and Airport Network will also feature reporting on the topic, and Zite will be adding a section entitled "Our Mobile Society" to its apps as well.
Visit www.cnn.com/ourmobilesociety throughout the month and join in the conversation by following @CNNMobile on Twitter and using the hashtag #cnnmobilesociety.
About CNN
CNN Worldwide, a division of Turner Broadcasting System, Inc., a Time Warner Company, is the most trusted source for news and information. For more than 5 consecutive years, CNN Digital has remained No. 1 in mobile news with an average of more than 21 million unique visitors per month. CNN's applications for iPhone, iPad, Nokia, Windows 7 phone, and Android phone & tablet have been downloaded more than 22 million times to date. With nearly 6 million followers of @CNN, 8.5 million @CNNBRK followers, and more than 30 million followers across all network handles, CNN is the most followed news organization on social media and has more followers than any other cable brand.
For more information, visit www.CNNPressroom.com. 
 ###
Contact:
Erica Puntel                  Atlanta             404.827.1657                 erica.puntel@turner.com