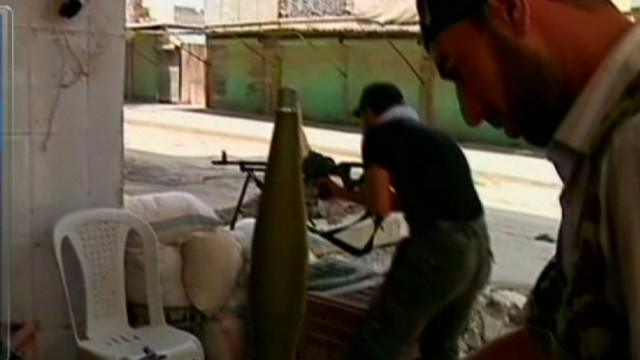 AC360
July 30th, 2012
.@AC360 VIDEO – @IvanCNN Reporting Live from Inside Syria – Rebels Claim Big Victories
Another bloody day in Syria; at least 85 people killed across Syria today according to opposition activist, 25 dead in the city of Aleppo.
U.S. defense secretary Leon Panetta told CNN's Barbara Starr in an exclusive interview today that he would tell Bashar al-Assad "If you want to be able to protect yourself and your family, you'd better get the hell out now".
Anderson Cooper spoke with CNN's Ivan Watson about the fight over the city of Aleppo, and how rebel fighters took control of a military base near the city.