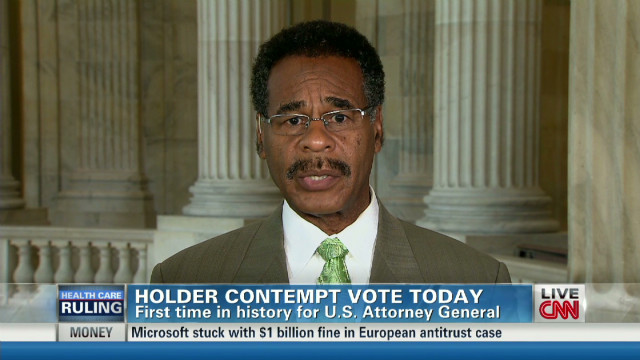 Starting Point
June 28th, 2012
Rep. Cleaver: Dems. will have "dramatic" walkout at contempt vote
Rep. Emanuel Cleaver (D-MO), Congressional Black Caucus chairman, says "a number of people from the Democratic side who will do something dramatic" during the contempt vote for Attorney General Eric Holder over the Fast and Furious investigation.
Rep. Cleaver says, "[The walkout] will show that some of us just don't wanna observe an injustice taking place."
He continues, "Keep in mind this is not just something that's going to take place in the House. There is a criminal vote that will be sent to the US Attorney's office in Washington, DC. So, here's a man who gives of himself to the public and ends up facing a criminal prosecution on something that he had no involvement with. This started under President George Bush."
Starting Point with Soledad O'Brien airs weekday mornings from 7-9am ET on CNN.