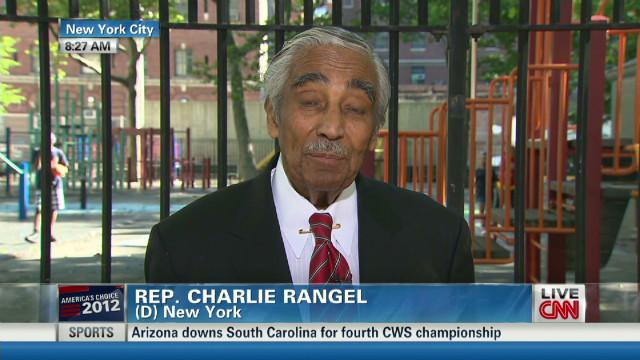 Starting Point
June 26th, 2012
Rep. Rangel on censure: Voters put that behind them
Rep. Charlie Rangel (D-NY) tells CNN's Soledad O'Brien that his experience makes him the best primary candidate and that voters have moved beyond his censure for ethics violations.
Rep. Rangel says, "I'm the only one that has the experience to know what the needs are and how we go about defining these solutions for jobs, health, and education, and a variety of other things."
When O'Brien asks whether or not censure for ethics violations compromises his credibility, Rangel responds, "No. Actually, the voters already have put that behind us. I got 83 percent of the vote the last time out. But the most important thing, if people would read the website of the ethics committee, read The New York Times about a month ago, where Sam Roberts put an expose out against the conduct of the committee. That right now, as you and I talk, that committee is under investigation by private counsel for wrongdoing. And that's behind us. I've been elected overwhelmingly. And now, the question is, who is the best person to serve the nation, the Congress, and my Congressional district?"
Starting Point with Soledad O'Brien airs weekday mornings from 7-9am ET on CNN.