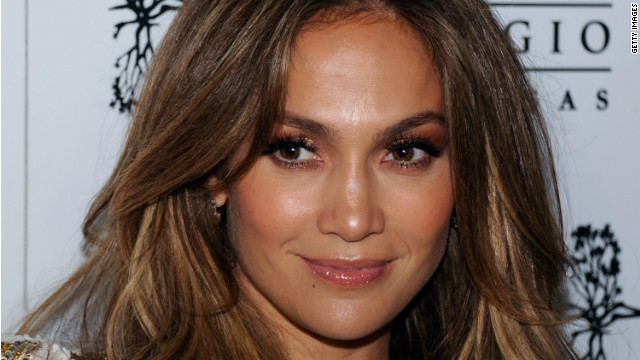 CNN en Espanol
June 11th, 2012
Jennifer Lopez appears on CNN en Espanol's CALA this Wednesday
Journalist Ismael Cala goes to Panama to talk with this superstar, who has been described as the most powerful person in the entertainment world by Forbes magazine
She is an actress, singer, music producer, dancer, entrepreneur and philanthropist. She has sold more than 55 million records all over the world, and she was the first woman to have a number one selling movie and music album during the same week in the United States. This Wednesday, June 13 at 9:00 p.m. (ET), CNN en Español presents a special edition of Cala from Panama with superstar Jennifer Lopez.
Lopez will talk about her world tour that begins June 14th in Panama. In addition, she will share details about her new philanthropic venture alongside her sister Lynda: the inauguration of a pediatric telemedicine program in Panama that will include the installation of seven centers of pediatric care for needy children in this country.
The incomparable girl from the Bronx, Jennifer Lopez, in an hour with Ismael Cala on her life, her career in entertainment and her future projects. This is a special program that you cannot miss.
This Wednesday, June 13, Jennifer Lopez, at 9:00 p.m. on CNN en Español's Cala.
CNN en Español
CNN en Español, the first 24-hour television network of CNN independently produced in a language other than English, was launched March 17, 1997.  It provides continuous news coverage of news that is most relevant to the region and the world, with context and in-depth analysis, and shows that go in-depth with topics like economy, finances, health, technology and entertainment.  Since its launch, CNN en Español has multiplied its subscriber base up to 29 million households and hotel rooms in Latin America and 7 million households in the United States.  In its 15 years, the network has set the standard for credible, timely and relevant news coverage that offers viewers a unique way to engage with their world, providing them with all the news, information and actuality they need to stay informed and make smart decisions to secure their futures.