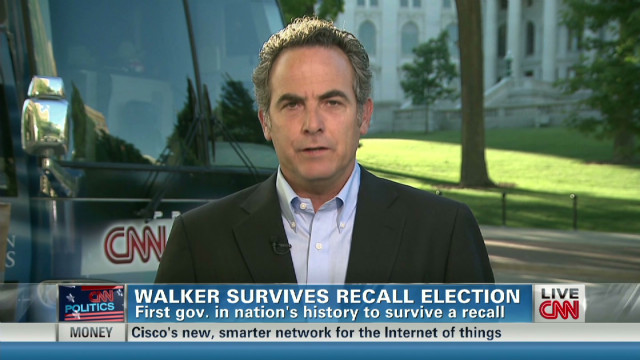 Starting Point
June 6th, 2012
WI State Sen. Erpenbach (D): Recall election "mixed message"
Wisconsin State Senator Jon Erpenbach (D) appeared on Starting Point with Soledad O'Brien to discuss yesterday's recall election and the impact on the presidential race.
Sen. Erpenbach says, "… Feelings in Wisconsin for the past year and a half have been very, very strongly passionate on both sides. Emotions tend to run high in situations like that. Obviously, it was a tough night for Democrats. But at the same time, I mean, Wisconsin Democrats in the state senate picked up a seat, so we have control in the state senate. So it's mixed messages last night. But there's no doubt, Soledad, the passion is very, very strong in Wisconsin on either side."
Starting Point with Soledad O'Brien airs weekday mornings from 7-9am ET on CNN.