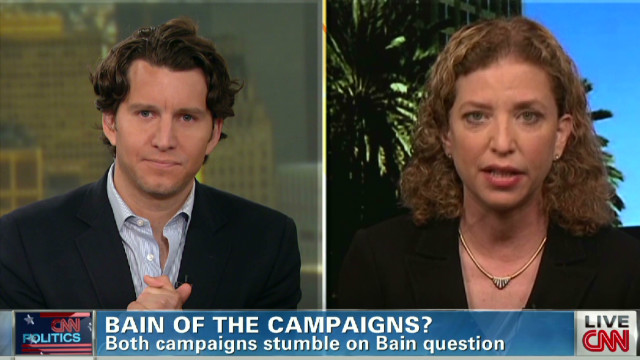 Starting Point
May 25th, 2012
DNC Chair says Bain Capital is fair game; talks auto bailout, immigration
Democratic National Committee Chair Debbie Wasserman Schultz (D-FL) talks Mitt Romney's role at Bain Capital, President Obama's record with the auto industry bailout and immigration policy.
Rep. Wasserman Schultz says, "There are literally thousands of workers who [Mitt Romney] laid off. Companies that [Bain Capital] deliberately forced into bankruptcy. Creditors who were left with cents on the dollar. And Mitt Romney and his partners made hundreds of millions of dollars."
Starting Point with Soledad O'Brien airs weekday mornings from 7-9am on CNN.