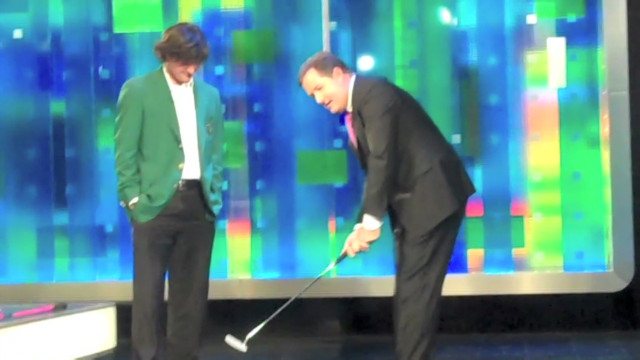 CNN
April 10th, 2012
Piers Morgan Tonight: Piers Morgan and Bubba Watson face off in a putting duel!
As part of this evening's "Only in America" segment, tonight 2012 Master's Champ Bubba Watson accepts a challenge from Piers Morgan, and the two engage in an in-studio putting duel. Check out this web extra, behind-the-scenes video!
TUNE IN for the full interview with Bubba Watson tonight at 9pm ET.