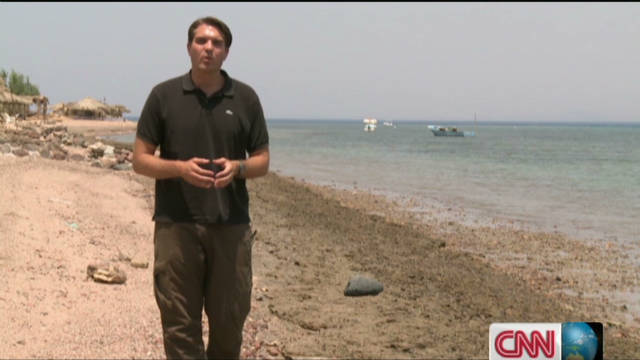 CNN Freedom Project
April 2nd, 2012
CNN Wins IRE's Tom Renner Award
Recognizing the most outstanding watchdog journalism of the year, the Investigative Reporters and Editors awarded CNN with the 2011 Tom Renner award for its documentary, "Death in the Desert."
Fronted by CNN's Berlin-based correspondent Fred Pleitgen, "Death in the Desert" uncovered horrific evidence confirming some refugees – mostly from Sudan, Eritrea and Ethiopia – journeying to Israel had their organs harvested before being buried in the desert. This documentary aired as a part of the CNN Freedom Project, the multi-platform initiative launched last year to shine a spotlight on modern-day slavery.
Judges' Comments: 
CNN's team faced great personal risk in crossing the dangerous badlands of Egypt's Sinai Peninsula to expose a network of human trafficking and organ sales in "Death in the Desert." The team managed to persuade the hostile, clannish Bedouin tribesmen of the region to talk about their organized kidnapping for ransom and trafficking in African immigrants trying to cross from Egypt into Israel. The team also procured photographic evidence, reviewed by coroners, that suggested some immigrants had their organs harvested before being buried in the desert. The final scene of nameless immigrants buried in unmarked graves almost within sight of their final destination in Israel provided an emotional finish to a dramatic, difficult and important story. 
Go here to see the IRE's official press release announcing the winners and finalists in the 2011 IRE Awards.