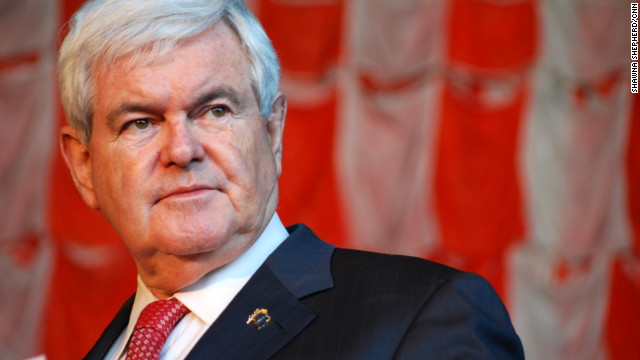 The Situation Room with Wolf Blitzer
March 26th, 2012
Gingrich: Romney weakest front-runner
CNN's Wolf Blitzer spoke with former House Speaker Newt Gingrich today about health care and the future of his presidential campaign. A full transcript of the interview is posted at http://archives.cnn.com/TRANSCRIPTS/2012.03.26.html
Please credit all usage of the interview to CNN's The Situation Room with Wolf Blitzer
Highlight from Interview
THIS IS A RUSH FDCH TRANSCRIPT. THIS COPY MAY NOT BE IN ITS FINAL FORM AND MAY BE UPDATED
BLITZER:  But you will concede that Rick Santorum has a better chance than you do?
GINGRICH:  But he doesn't have a guaranteed lock anymore than I do or Romney does.  You have a whole new conversation if we end up on the 27th of June with no one having 1,144 votes.
BLITZER:  Are you at all worried about your legacy, your reputation?
GINGRICH:  No.
Look, first of all, I wasn't worried last June, which you remember well, Wolf, when almost everybody in the media said I was dead.  It didn't worry me a bit because I knew it wasn't true.
###