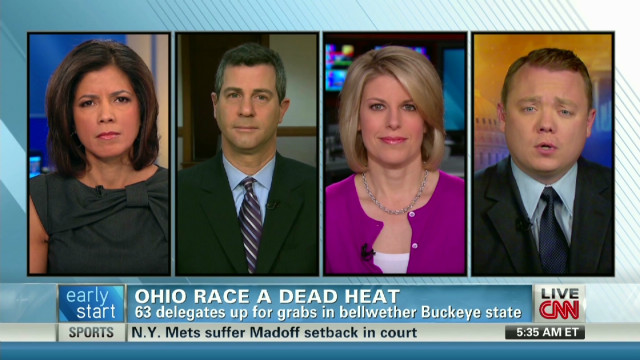 Zoraida Sambolin
March 6th, 2012
GOP consultant: "I don't envision a scenario where Gingrich stands a chance"
Democratic Strategist Penny Lee, GOP Consultant Matt Mackowiak and CNN Political Editor Paul Steinhauser join CNN anchor Zoraida Sambolin on Early Start to talk about issues that will factor into GOP candidates' Super Tuesday performance.
Mackowiak says, "I don't envision a scenario where Gingrich stands a chance."
Lee says, "I think that [the Pres. Obama administration has] been preparing for Mitt Romney all along."
Early Start with Ashleigh Banfield and Zoraida Sambolin airs week mornings from 5-7am ET on CNN.