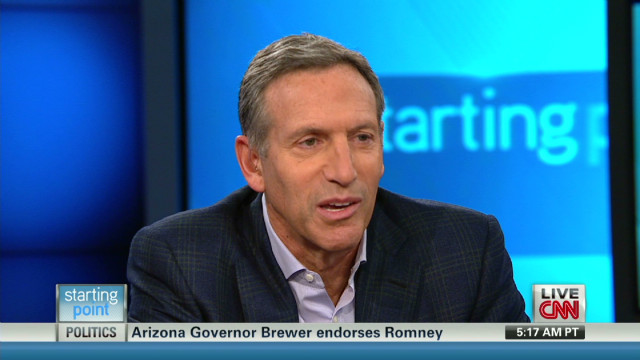 Starting Point
February 27th, 2012
Starbucks CEO: Washington not doing job, businesses need to do more
Starbucks CEO Howard Schultz talks to CNN anchor Soledad O'Brien about his disappointment in the political process in Washington and what his company is doing to make a difference.
Schultz says, "I am a proud American who's profoundly disappointed by the direction in the country, and feel as if — and I don't want to blame Washington to the point where they're the problem. The problem in the country is that Washington is not doing their job, and businesses and business leaders need to do more."
Starting Point with Soledad O'Brien airs week mornings from 7-9am ET on CNN.