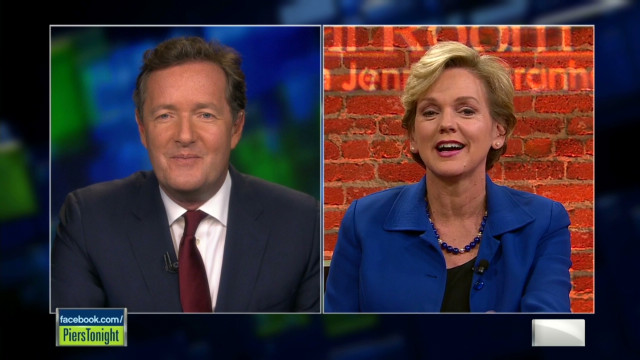 CNN
February 24th, 2012
Piers Morgan Tonight: Jennifer Granholm on Newt Gingrich
In the wake of Wednesday's CNN Arizona Republican Presidential Debate,  "Piers Morgan Tonight" welcomed back former Michigan Governor Jennifer Granholm last night.
Recapping the action from Mesa, the host shared a clip of the candidates criticizing the commander-in-chief: "I believe this is the most dangerous President on national security grounds in American history," stated Newt Gingrich.
A democrat and Barrack Obama surrogate, Granholm finds the comments from the former House Speaker to be particularly comical. "It just makes me laugh out loud," Granholm told  Piers Morgan.